Praise from the Prime Minister for P+HS Architects!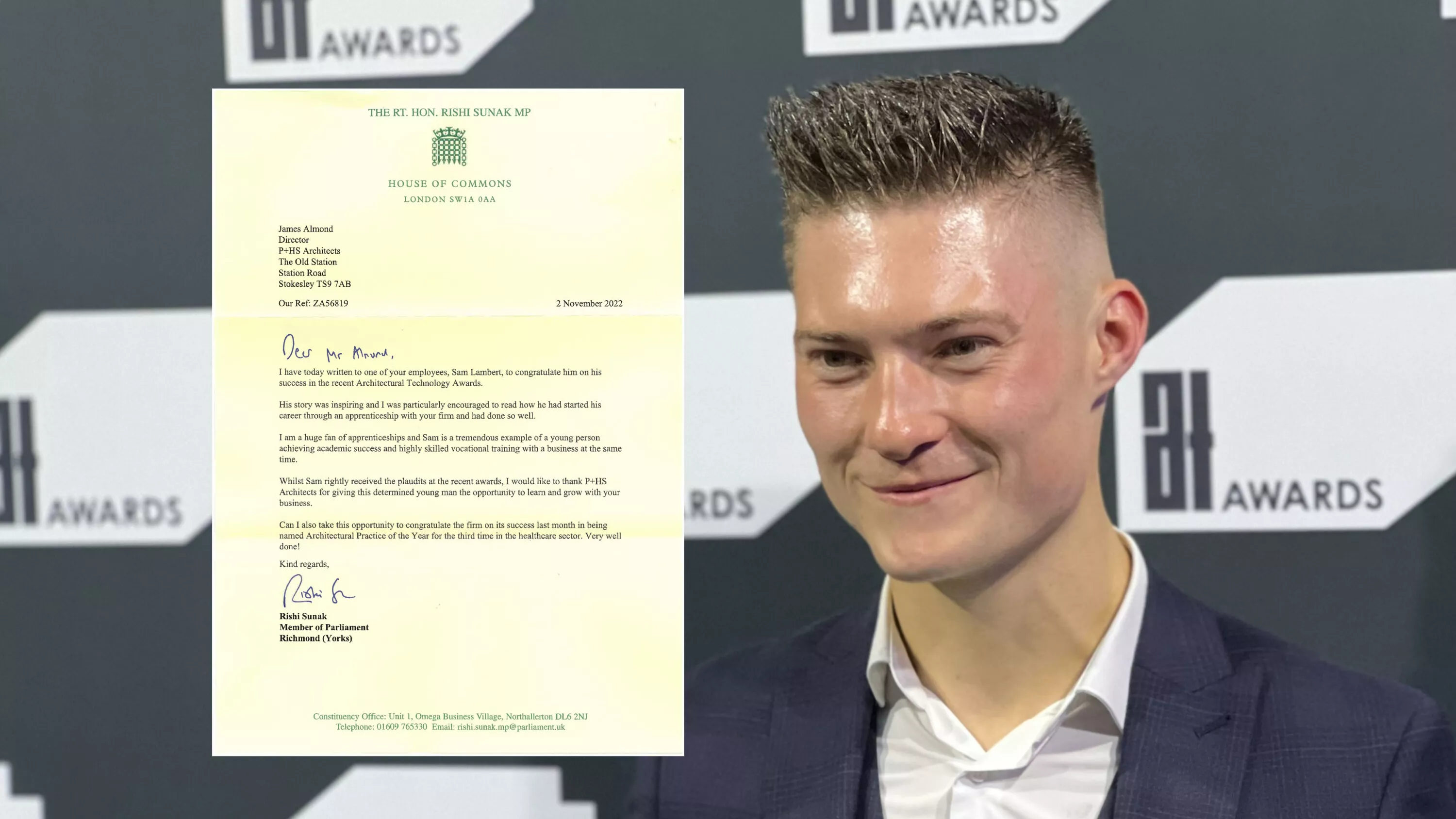 Praise from the Prime Minister for P+HS Architects!
Around this time of year, we all expect to receive a few surprises in the post but we definitely didn't anticipate this one.
Some months ago one of our rising stars Sam Lambert won a CIAT Award and Rishi Sunak, as Sam's local MP, wrote to congratulate him which was just brilliant. Rishi went on to write to Director James Almond to offer congratulations to the practice too, and in particular to express his support for apprenticeships.
It's good to know that people in high places share our passion for providing opportunities to young people starting out on their career paths.
We are delighted that Rishi acknowledged Sam's achievement and the vital role that apprenticeships play in setting young people on a positive path for career success. P+HS Architects is proud of its reputation for supporting new talent into the profession; we think it is not just good for our business, but the right thing to do and it's great that there is now such a wide choice of routes into Architecture and the wider world of construction.
Congratulations to all students, apprentices, and employers who provide opportunities for them - in our eyes you're all winners!
Mr Sunak also spotted that we were named as Architectural Practice of the Year for Healthcare Estates for the third year which was cheering!
Read the full letter here