Sam Wins Emerging Talent in the Technology of Architecture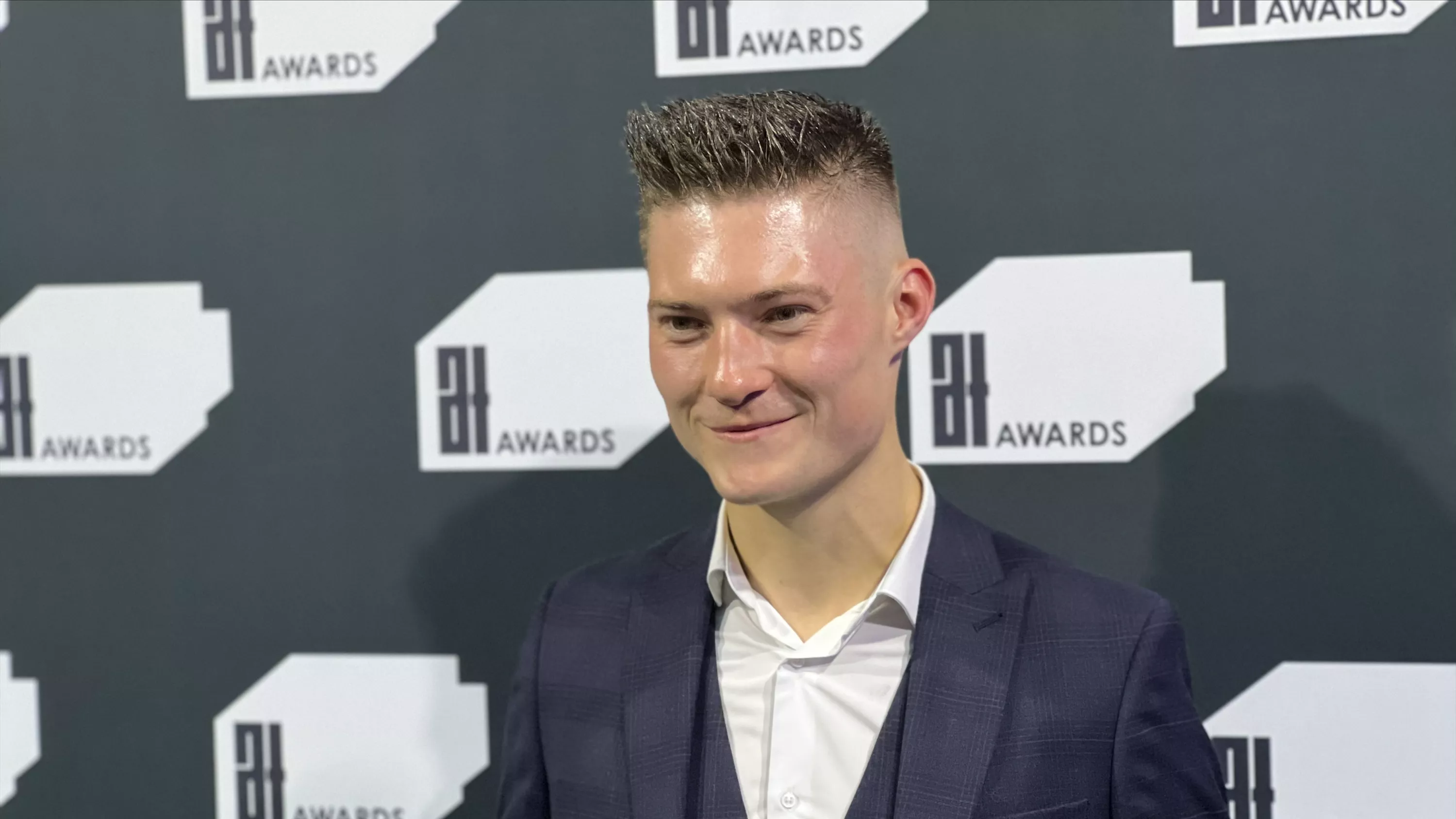 Sam Wins Emerging Talent in the Technology of Architecture
One of P+HS Architects' Technical Team has been named as Architectural Technology's emerging new talent at a prestigious awards ceremony.
Hosted by CIAT (the Chartered Institute of Architectural Technology) the annual AT Awards recognise excellence across a range of categories
This year's awards ceremony was held at the Village Underground in East London with Matt Allwright as MC introducing the finalists and winners. Colleagues from P+HS as well as members of Sam's family were among the audience to see Sam receive his award.
In a pre-recorded video, Director Pete Stead spoke about why Sam was a worthy winner of the emerging talent award. Having joined P+HS as an apprentice with no knowledge of either construction or architecture, Sam had demonstrated a zest for knowledge and willingness to learn, excelling academically and practically and was a great example of how a young person with the right attitude and approach could succeed in the profession. Pete said that it was no surprise to him that Sam had won the title.
It's no surprise to the rest of the team either and we are proud and thrilled for you Sam. Huge congratulations from us all!
#oneteam #ambitious #progressive #proudofourreputation