Unanimous Approval for new Berwick Community Hospital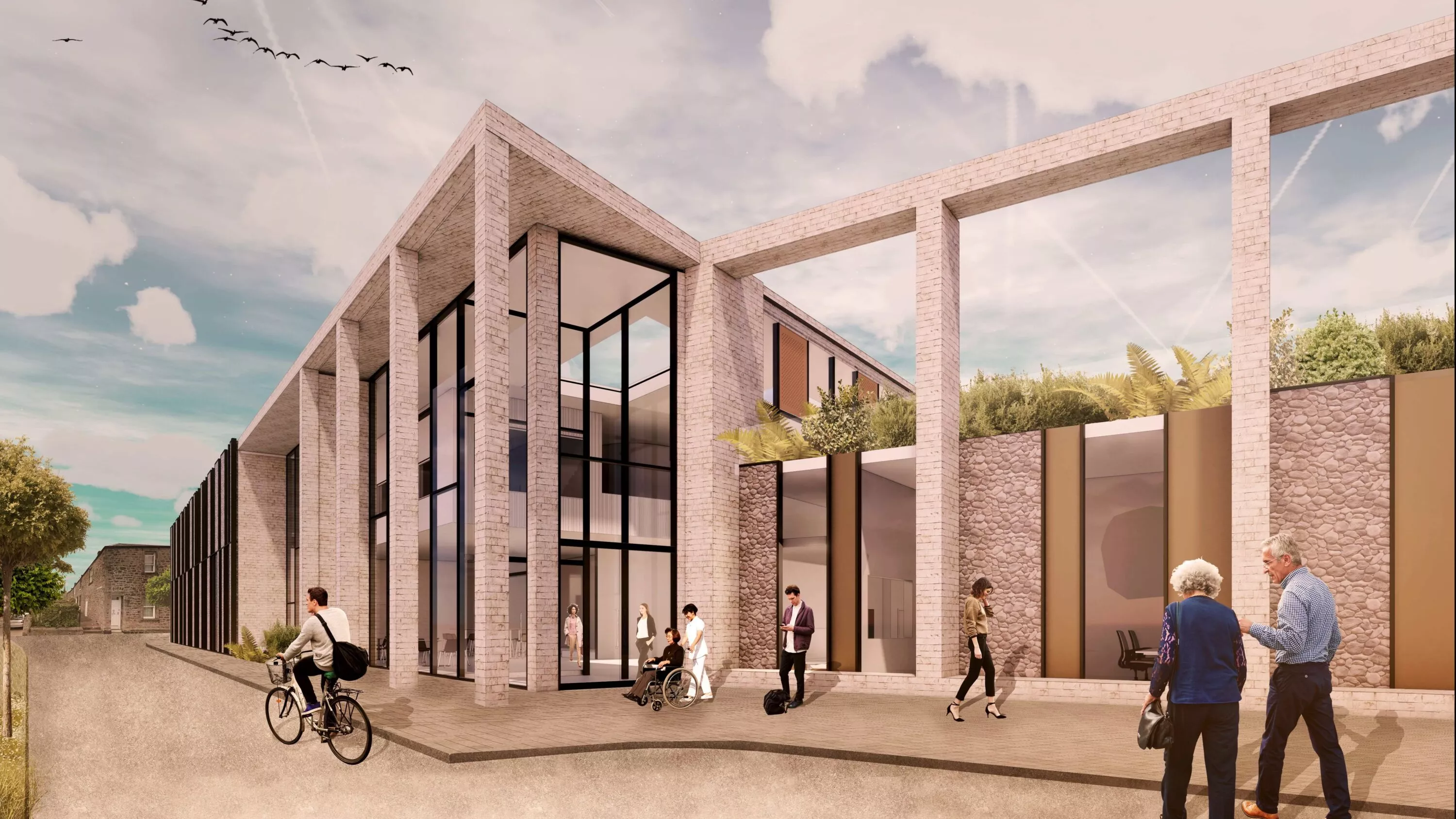 Unanimous Approval for new Berwick Community Hospital
P+HS Architects, working with its planning partners at Lichfields, have today received unanimous planning approval for Northumbria Healthcare NHS Foundation Trust's new Berwick Community Hospital from the County Council. Located in the heart of a conservation area and adjacent to a site of special scientific interest, the design has balanced 21st century healthcare with the need to reflect the protected local character and minimise impact.
The new two-storey hospital will be built on the site of the existing Berwick Infirmary which, built in 1874, is no longer suitable for the efficient delivery of modern healthcare services. The new purpose-built hospital will re-provide all the existing services with the addition of an accredited endoscopy suite to deliver care closer to people's homes, and house GP practice Well Close Medical Group.

Executive director Marion Dickson, who is leading the Berwick redevelopment project for the trust, said: "This is a long-awaited decision for the local community and our staff and we're delighted that we have now got the green light to progress to the next stage of this hugely significant development. While our staff at Berwick do an amazing job and provide the highest quality of care for our patients, they are constrained by the poor physical condition and functionality of the building which is, in parts, nearly 150 years old. Having a purpose-built hospital will make a massive difference to them and ensure an improved experience for our patients while providing enhanced privacy and dignity."

The new hospital will use a fabric first approach and new technologies to reduce its overall carbon footprint. Operationally it will be highly energy efficient, minimising energy waste and using renewable resources such as air source heat pumps and solar panels.
The design team were able to amend the design to evolve in response to the coronavirus pandemic, incorporating wider corridors and an increased focus on open, flexible spaces, combined with touchless access strategies and an updated approach to one-on-one engagement.
Extensive landscaping will allow a strong connection to the outdoors and promote mental wellbeing for staff and patients alike. Every patient area will have access to natural ventilation through openable windows and, following extensive consultation with staff and user groups, artwork will also form part of the 'fabric first' approach, with key installations integrated into the building fabric itself.
Bradley Spencer who has led the design for P+HS Architects said "We are delighted to get the green light for planning and can't wait to continue our work delivering this important new community hospital for the people of Berwick".
See the full project entry to read more on Berwick's new hospital.