Dorset County Hospital Discharge Lounge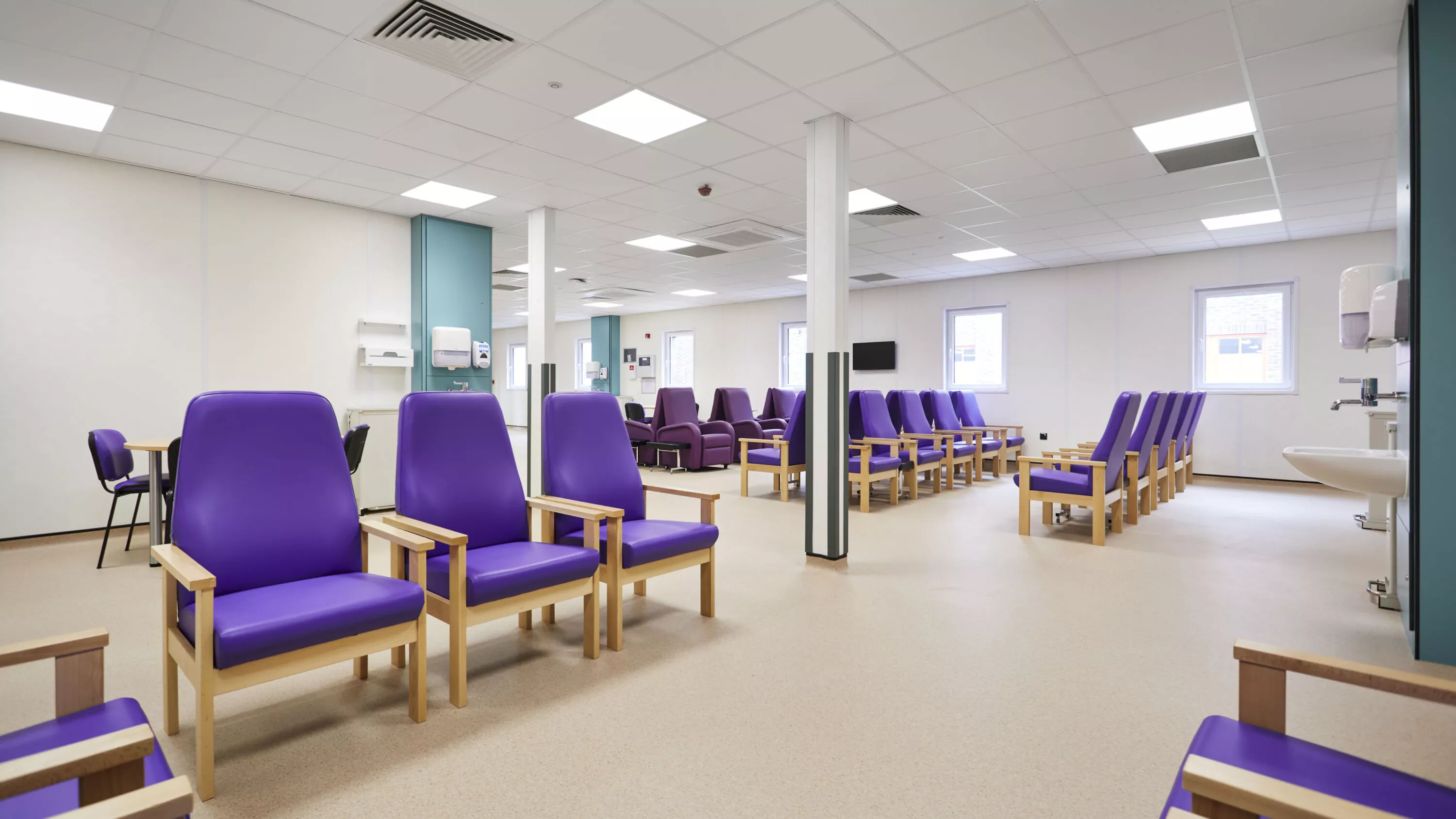 Dorset County Hospital Discharge Lounge
Tackling bed shortages, Dorset County Hospital NHS Foundation Trust has opened a new Discharge Lounge for patients who are ready to leave hospital, freeing up beds for those that need to be admitted.
The single storey modular building, known as the Portisham Unit, provides a much larger space for patients awaiting discharge and provides a comfortable and less clinical environment away from the wards while they wait for medicines or transport home. The Discharge Lounge has comfortable seating, recliner chairs, beds and refreshment facilities. Here the Discharge Lounge Team can carry out final tests and tasks, plus help link families up with local voluntary support for patients as they return home.
In addition to the discharge facility, the new unit includes clinical space for other hospital services, with four side-rooms and three 4-bed bays. The design approach built in flexibility throughout so that if and when clinical needs change, spaces can flex accordingly, for example inpatient space can readily become outpatient accommodation.
Built using modular construction from Premier Modular, components were manufactured off-site, accelerating the build and minimising construction disruption at the hospital site. The team at P+HS Architects worked to an incredibly tight schedule to meet the Trust's development timeframe, with numerous Teams meetings during the design development and delivery stages.
Josh Westwood who led the technical delivery said: " It was very tight programme but everyone - Trust, stakeholders, design team, and contractor got on board to achieve the required deadlines. There were daily meetings initially then amendments were made rapidly as we went along incorporating all stakeholder comments; it was hard work but everyone is delighted with the outcome. To be part of something that makes a tangible difference to patients and staff is hugely rewarding."
With sincere thanks to Premier Modular for all images.