Durham Diagnostic & Treatment Centre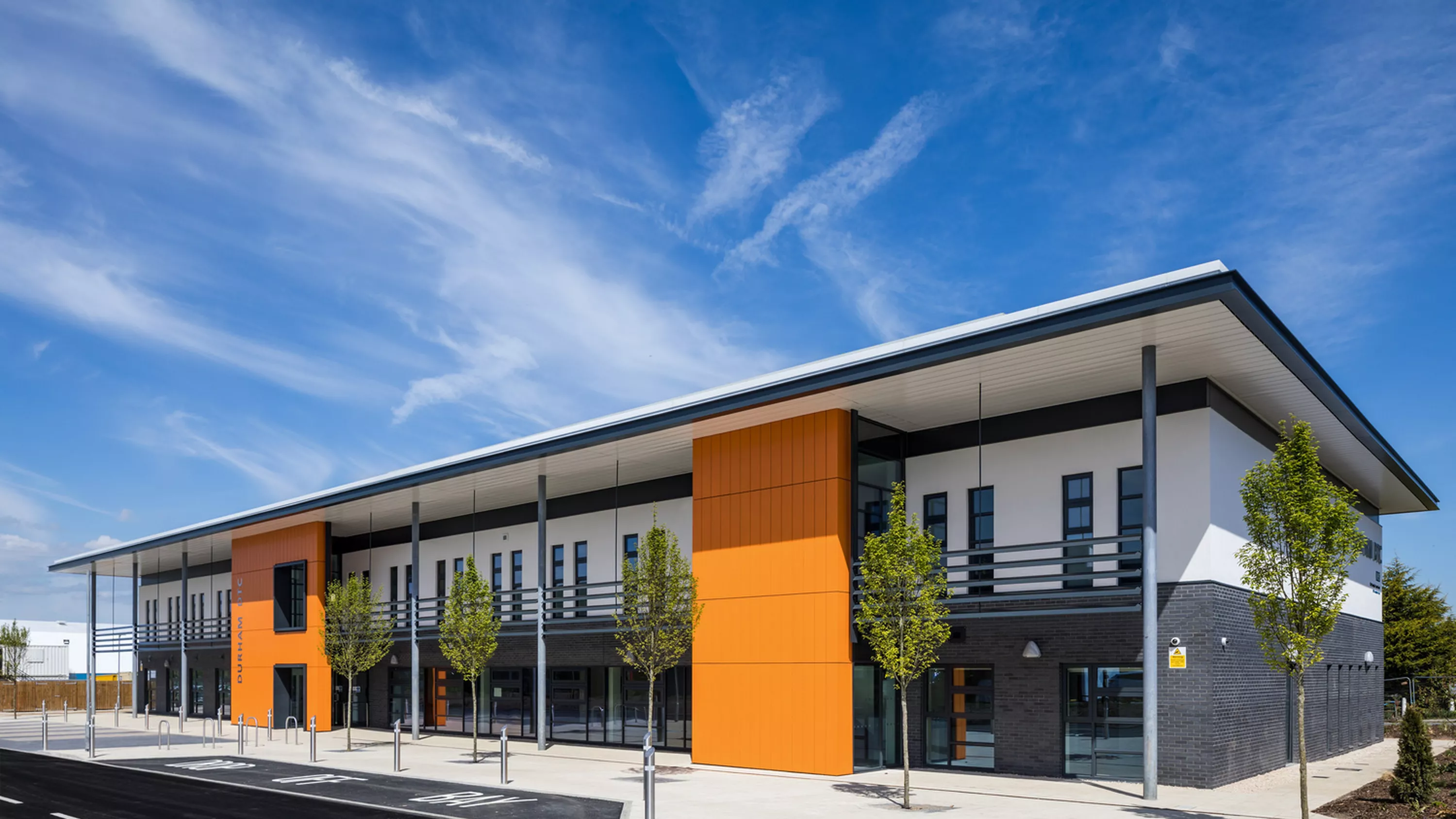 Durham Diagnostic & Treatment Centre
City Hospitals Sunderland NHS Foundation Trust has expanded its services in Durham with a new specialist treatment facility.
Our commission was to design and deliver an easily accessible building for modern healthcare services. Initially working for developers Ashley House, and novated to Esh during construction, we worked collaboratively with clinicians and the wider team to create a good value, efficient solution at the same time providing a welcoming place where patients can feel at ease.
The development aimed to reduce pressure on other services and minimise the need for patients to travel further afield to hospitals in Sunderland. Renal dialysis was a particular requirement; with a growing need (7% pa) identified and the impending closure of services at Durham Hospital.
As well as community renal dialysis the new centre offers ophthalmology, urology, ENT, day-case theatre, recovery and outpatients facilities. There's also provision externally for a mobile MRI hook up and internally a lead-lined room was included to accommodate future X-Ray services.
The team worked closely with the Trust and clinicians to deliver this innovative solution to deliver real benefit to patients. The renal dialysis is designed to accommodate out of hours access so that patients can independently manage their own treatment without increasing the staff overhead.
Client

Ashley House

Completion

2018