Endoscopy Decontamination Unit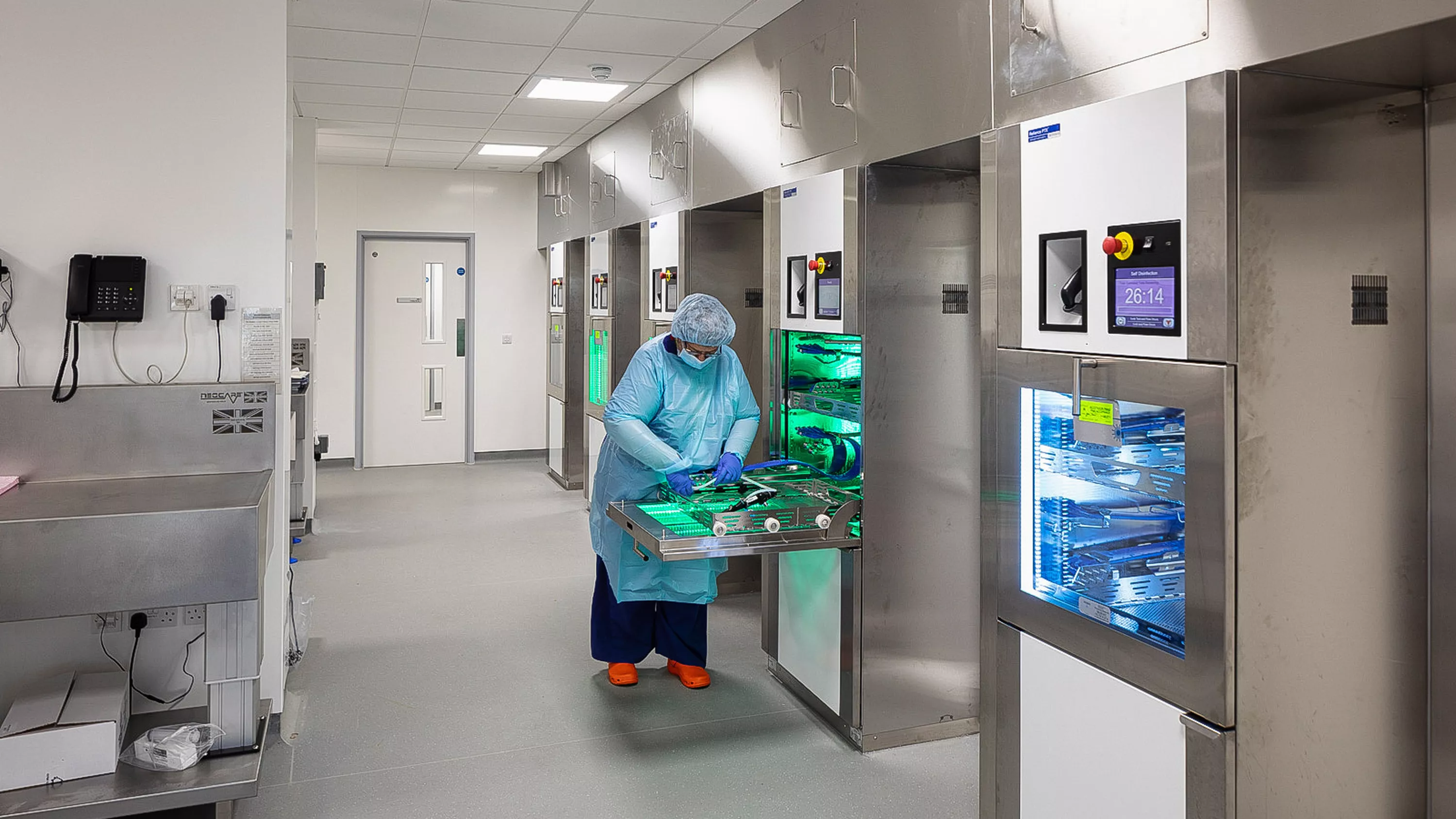 Endoscopy Decontamination Unit
Gastrointestinal endoscopy plays a key role in patient screening and the early diagnosis of cancers and other diseases. As demand for the service grows, so too does the need to optimise the efficiency and quality of endoscopy decontamination services.
At Leicester services were fragmented across a series of outdated satellite units. Working closely with the University Hospitals of Leicester NHS Trust and contractor Galliford Try our team designed a new state-of-the-art decontamination facility at Leicester's Glenfield Hospital site to centralise endoscopy processing services, creating a hub of excellence to streamline services and increase capacity.
The new unit provides a 993m² central processing area with 10 endoscope sterilising units, as well as staff accommodation and a 349m² plant area on the roof featuring Veolia plant for purified water feeding the sterilisers. In addition, the building houses trolley wash rooms, storage rooms, chemical stores, offices and staff showers.
The centralised facility provides a standardised approach to decontamination as well as helping facilitate the logistics of scope movement around the Trust. The new centralised Leicester Endoscopy Decontamination Unit has transformed the existing service by streamlining the decontamination facilities into a single location, with increased cleaning capacity, service resilience, and potential for future expansion. This, in turn, will enable the Trust's endoscopy clinics to see more patients. It is the only facility in the UK to have segregated clean and dirty areas within the building, greatly enhancing infection prevention.
Winner Scheme of the Year at the 2023 ProCon Leicestershire Award in the Medium Non-Residential category.