Exhibition Hall 1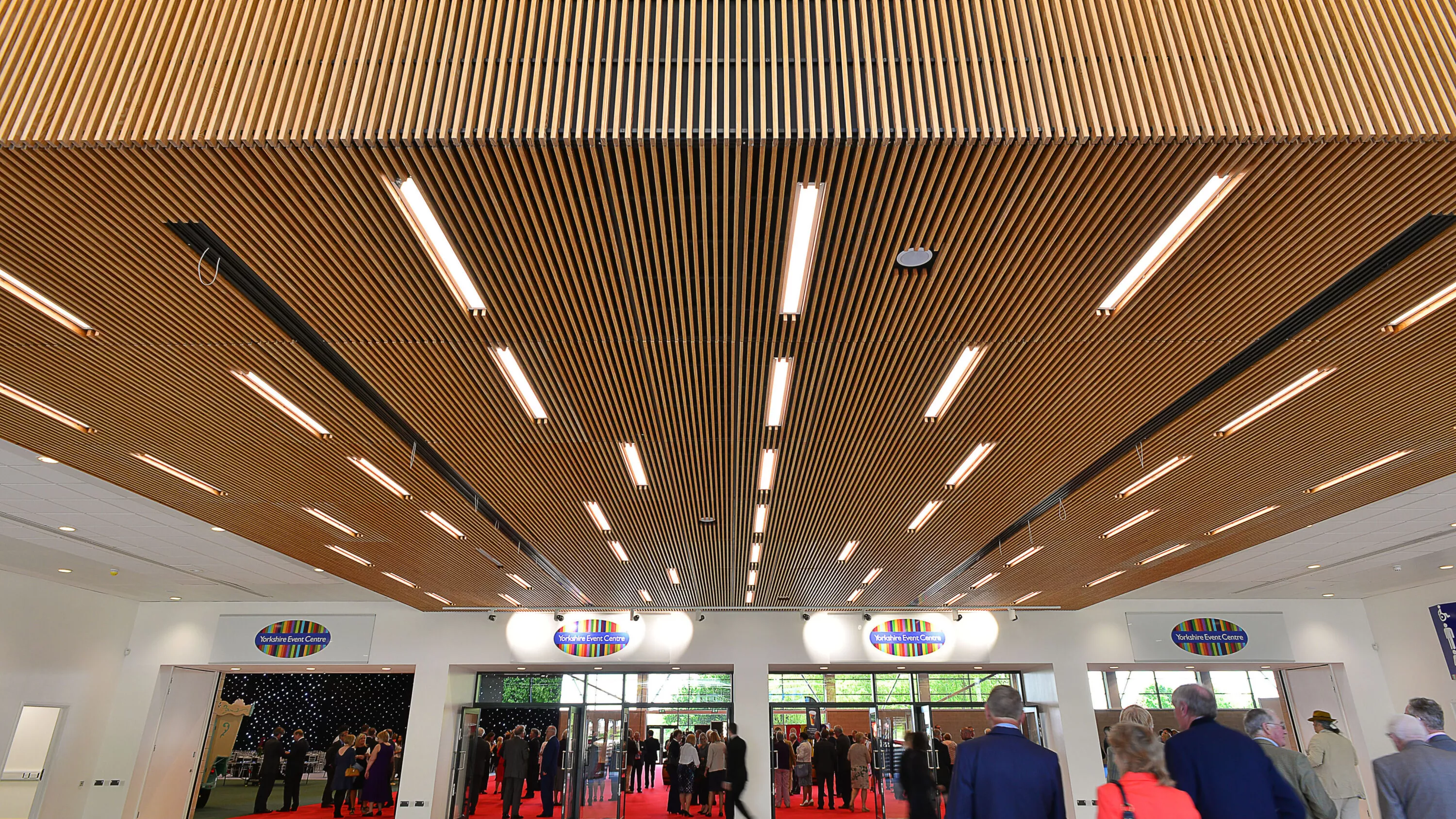 Exhibition Hall 1
The size of three-and-a-half Olympic-sized swimming pools, Hall 1 is one of the largest single events spaces in Yorkshire and the North East. The new state of the art space, replaces an old 1960s building and is designed to attract some of the biggest national events to the region. The project is the largest in the Yorkshire Agricultural Society's 179-year history and creates an impressive landmark at Harrogate's famous showground.
Nigel Pulling, chief executive at YAS, said "It's a huge leap forward from the old hall. The range of things it can be used for is almost limitless. In the past we couldn't have showjumping and other sports but now we have a huge space to use. We can do anything from enormous dinners to all sorts of exhibitions and conferences." As well as exhibition space, there's a café, large foyer, offices and a seminar/workshop space.
Scale of hall in numbers: 4,320sq m of single span space. The construction involved 43,000m of cable, 2,059ltr of paint, and the installation of 953 lights and 465 glass panels. The roof is fitted with 960 solar panels which will annually generate the equivalent of 47 homes' yearly electricity consumption. The steelwork in the frame is more than double the weight of the famous Angel of the North sculpture at Gateshead and the exterior copper cladding comprises of enough to cover some 56 table tennis tables. The stone walling would cover two tennis courts and the roof is equal to 27 tennis courts.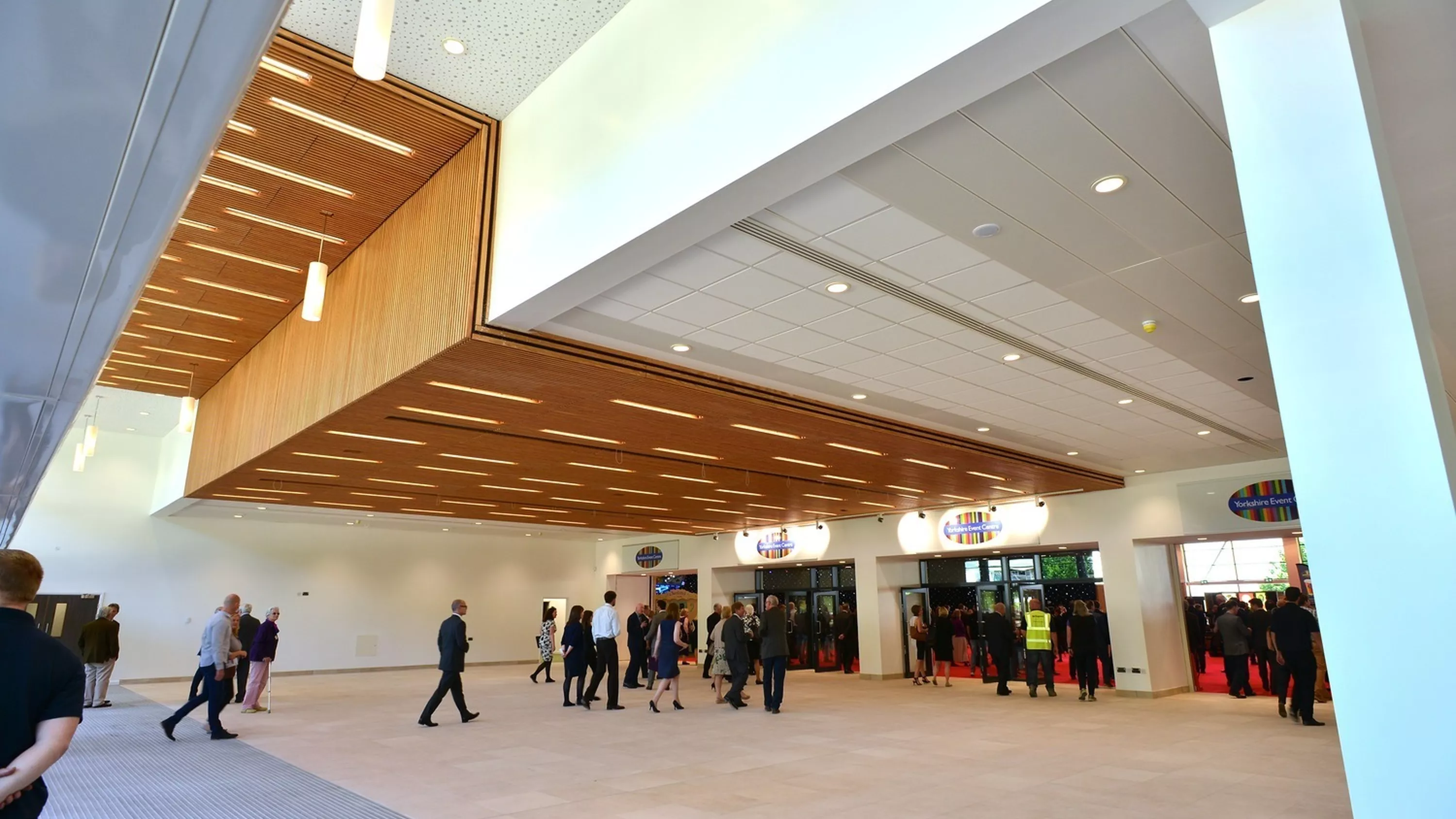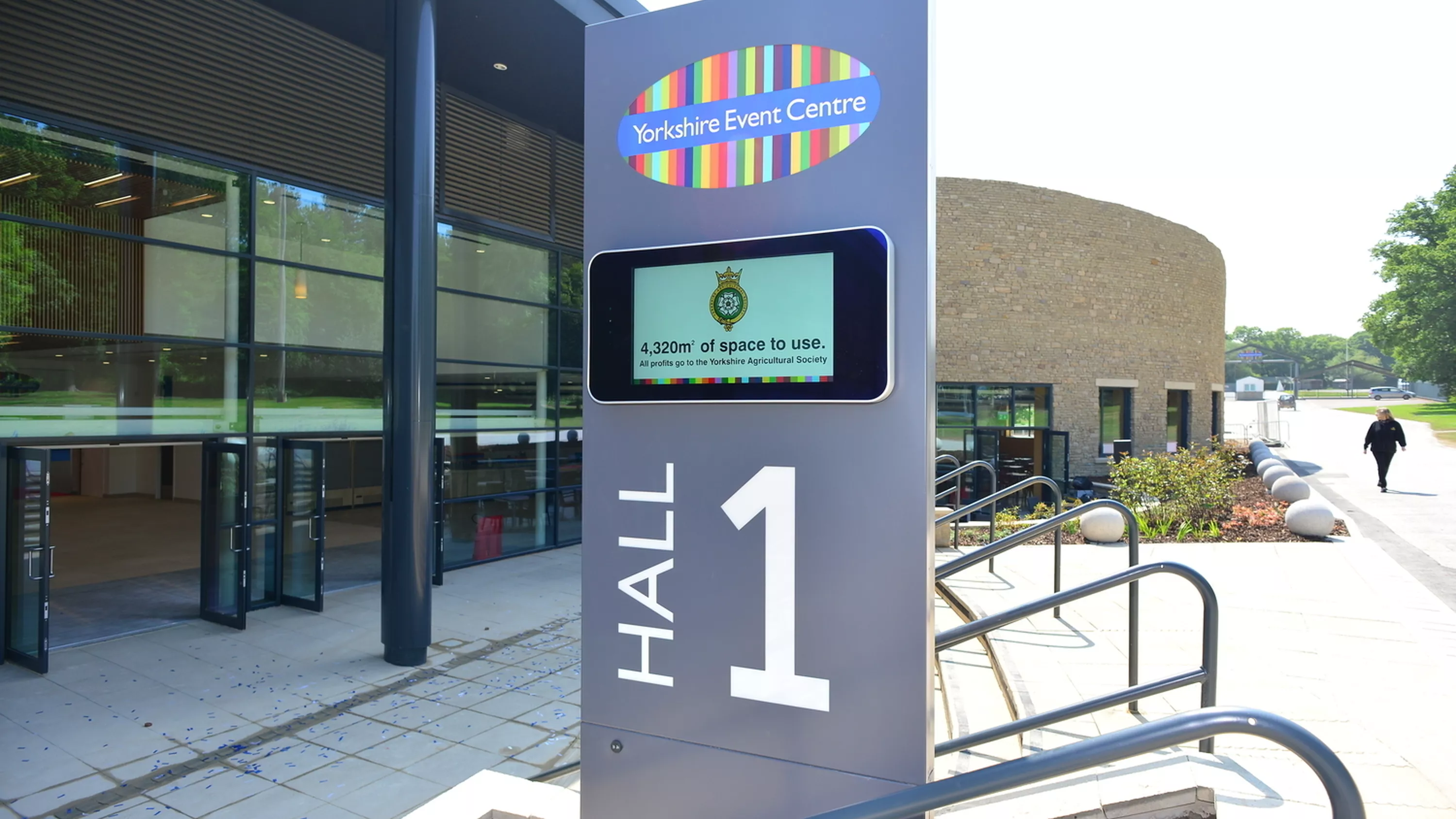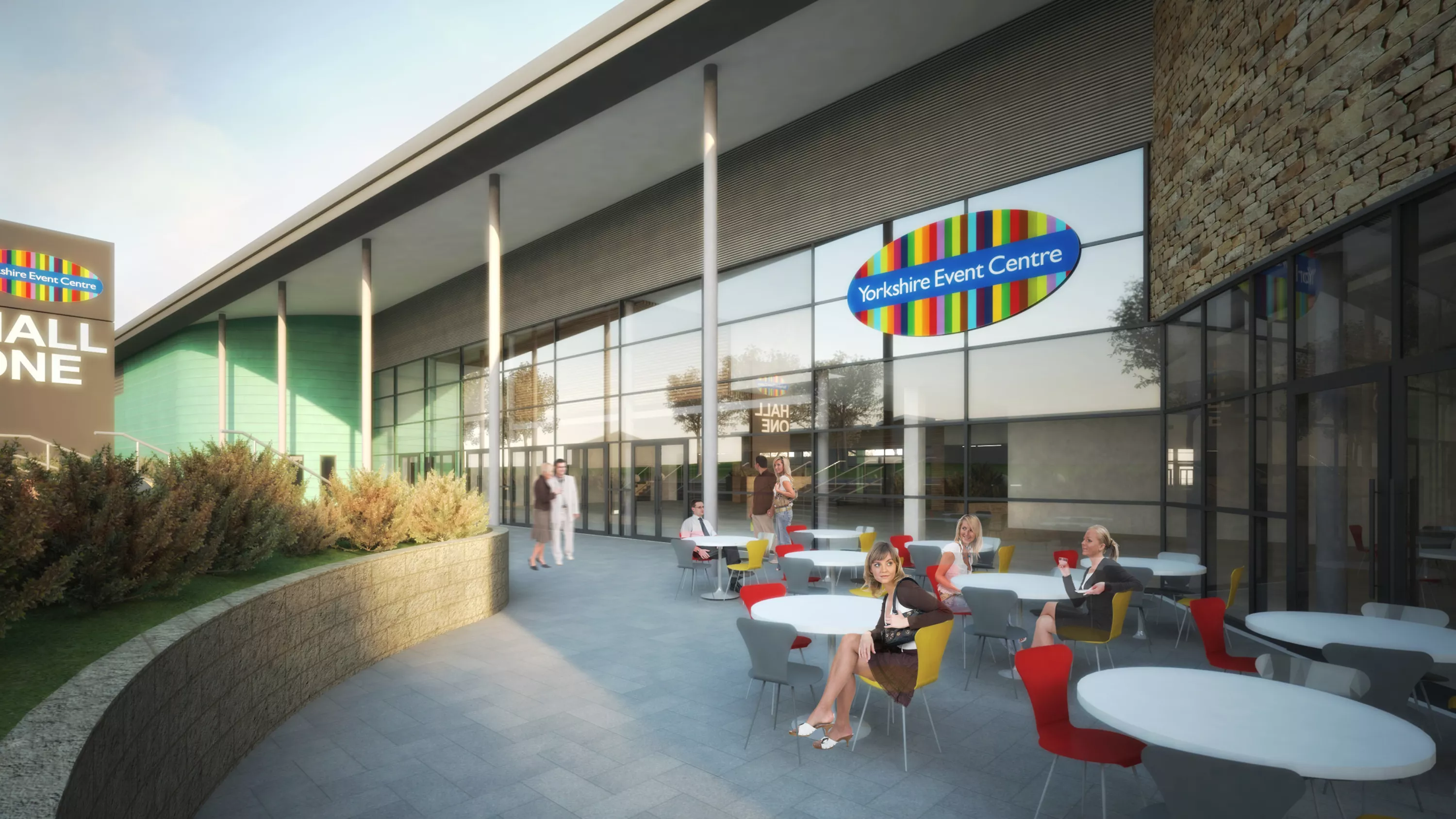 Client

Yorkshire Event Centre

Location

Great Yorkshire Showground, Harrogate

Size

3.5 Olympic-sized swimming pools

Completion

2016