On Site Hammerson House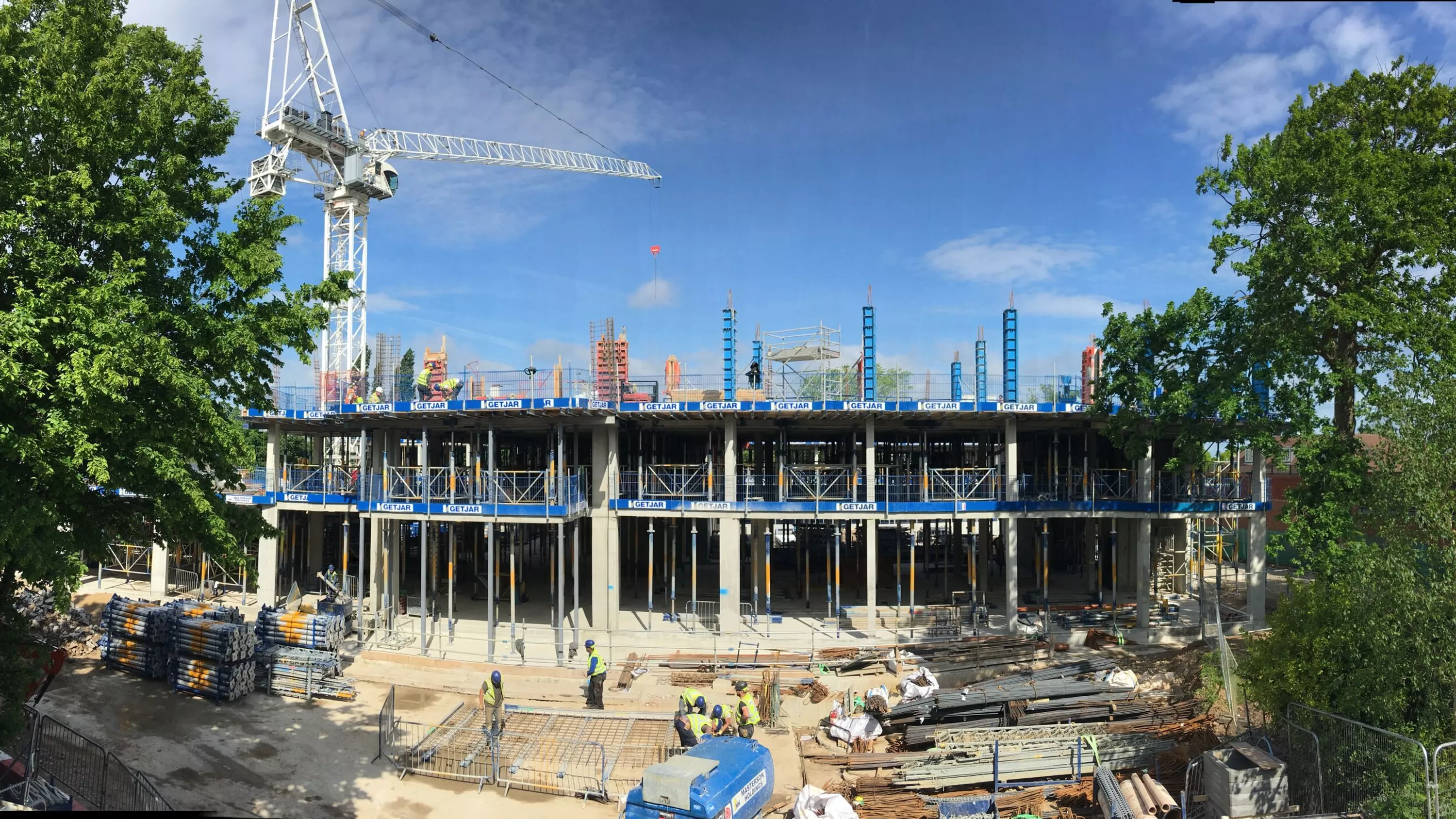 June 2020
The tower crane has gone and most of the scaffolding removed with just some remaining around the main entrance. Landscaping works are taking shape outside. Internally, fittings and doors are being installed and tiling and floor finishes are underway.
January 2020
Roofing works underway with a view from the tower crane
October 2019
Images taken from the tower crane.
19th September 2019
Week 47
Steel roof structure erected, ready to receive timber rafters and tiles. Underfloor heating progressing well and household corridors taking shape. Basement tanking complete ready for screed finish.
15th August 2019
Visit to site today showed progress on, commencement of basement tanking, drainage layer and perimeter drain installation, waterproofing, insulation and ballast complete to northwest corner of roof. The steel roof structure is due to commence in September.

Erection of internal walls is progressing to form Level 2, and SFS installation complete up to Level 3. Level 2 brickwork to due commence early next week.

June 2019
Week 34
Concrete frame progressing well. Level 4 shuttering nearing completion ready for concrete pour, next week.
June 2019
Week 32
Level 2 columns nearly complete. Shuttering for Level 3 slab to commence next week.

April 2019

Progressing with RC frame. Basement floor and walls complete. Ground floor slab and lift cores progressing well. Shuttering for first floor column has commenced, ready for pour, next week.