Houghton Primary Care Centre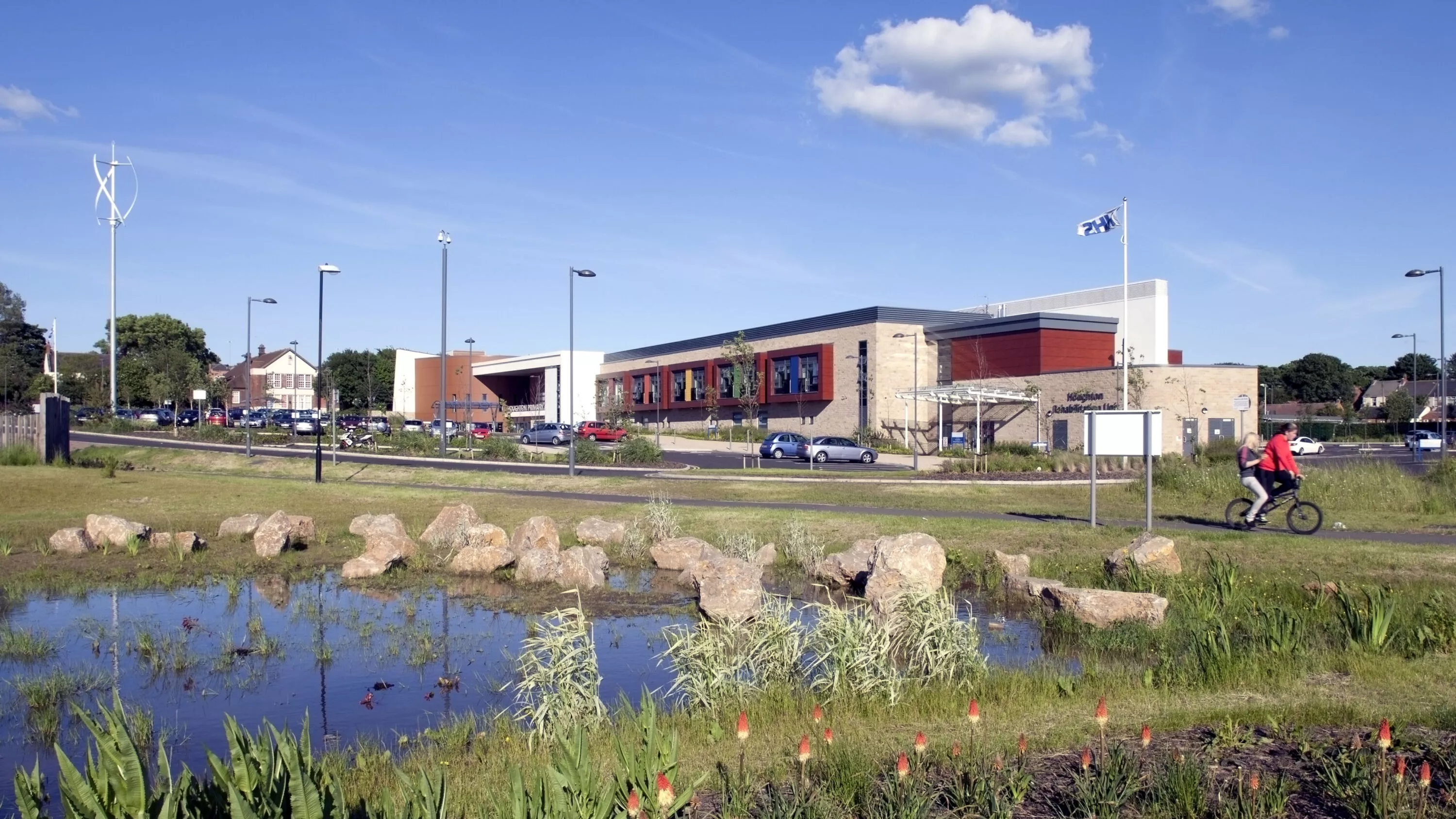 Houghton Primary Care Centre
As the first UK NHS building to achieve BREEAM Outstanding, Houghton Primary Care Centre attained the highest benchmark in sustainable design, demonstrating that even healthcare buildings – traditionally such heavy energy consumers - can be successfully designed as future facing.
The development combines medical care and wellness within a sustainable development close to where people live. Traditional healthcare services are provided alongside services previously accessed through hospitals, including X-Ray, minor surgery, and a 24 bed rehabilitation unit.
Located adjacent to an existing leisure centre (refurbished as part of the overall scheme) the new facility is a landmark for community healthcare. Externally the site offers wide ranging exercise options from skateboarding, trim trail and games pitches to community gardening and bowls. Inside are healthcare services, a cafe, information points and a gym.
Our team worked with specialist ventilation engineers to incorporate a bespoke 50m thermal wall along the spine of the building, achieving an innovation credit from BRE. The wall is split into 49 shafts to provide separate ventilation for individual spaces, reducing the potential for infection transfer. Based on thermal mass and night-time cooling principals, the technology adopts different strategies for summer and winter cooling.
Other strategies contributing to the Outstanding rating, include PV and solar-thermal panels, green roof, ground source heat pump, wind turbine, rainwater harvesting and electric car plug points.