On Site Ramsay Stourbridge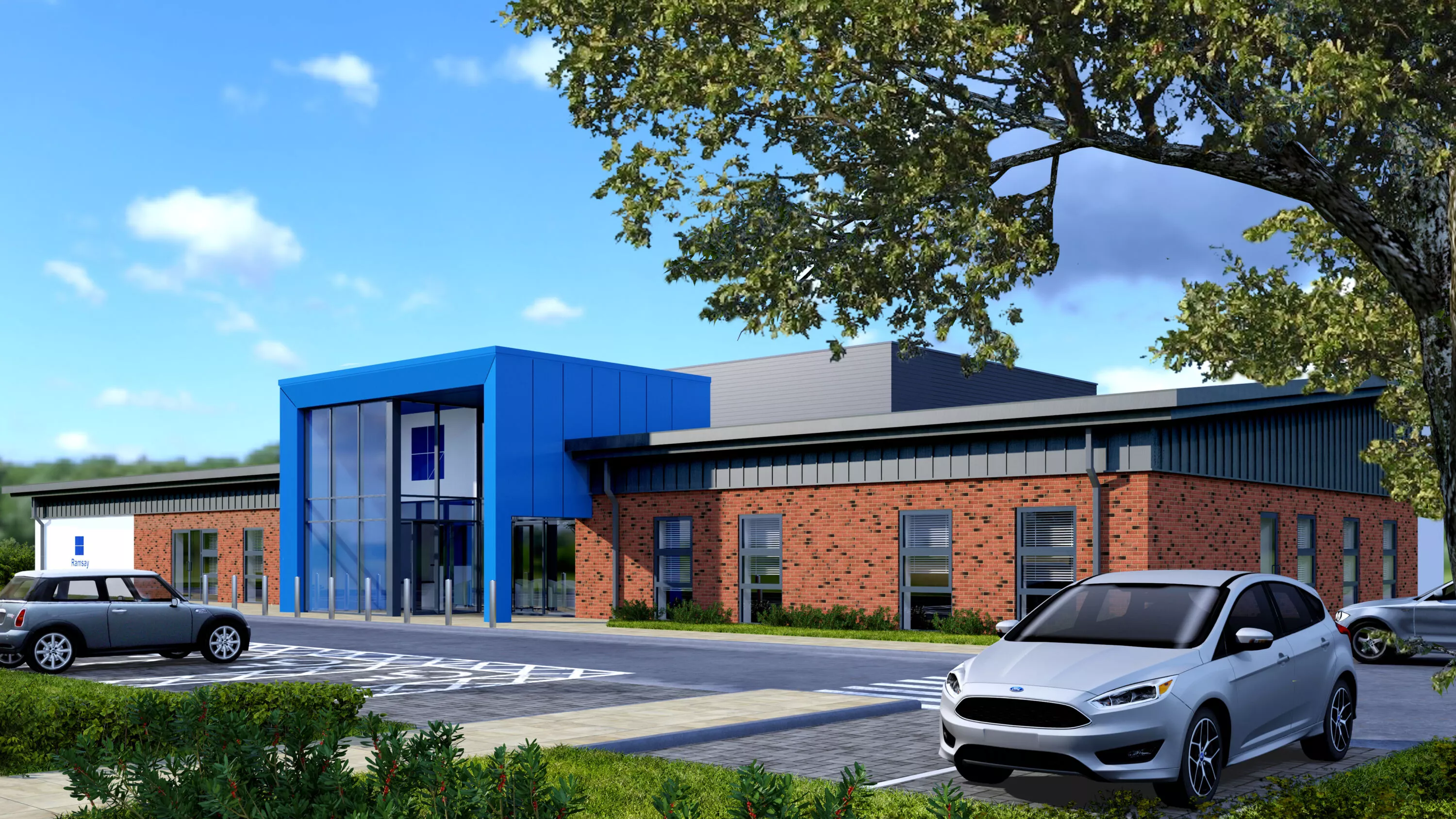 On Site Ramsay Stourbridge
Construction of a new Day Surgery Unit for Ramsay Healthcare. Grateful thanks to Revelan Developments and Amphion Construction who supplied progress pictures.
July 2020
External works are progressing well. Street furniture, boundary fencing and landscaping works are due to commence over the next two weeks
April 2020
Superstructure masonry complete and external wall cladding progressing well
Roofing complete and PV panels installed
Beam and block flooring nearing completion. External boundary wall completed. Roof liner sheet installation in progress.
Steel frame complete. Substructure masonry completed up to DPC level. Beam and block flooring installation well underway.
Foundations and below drainage complete. First section of steel frame progressing well