Sir Robert Ogden Macmillan Centre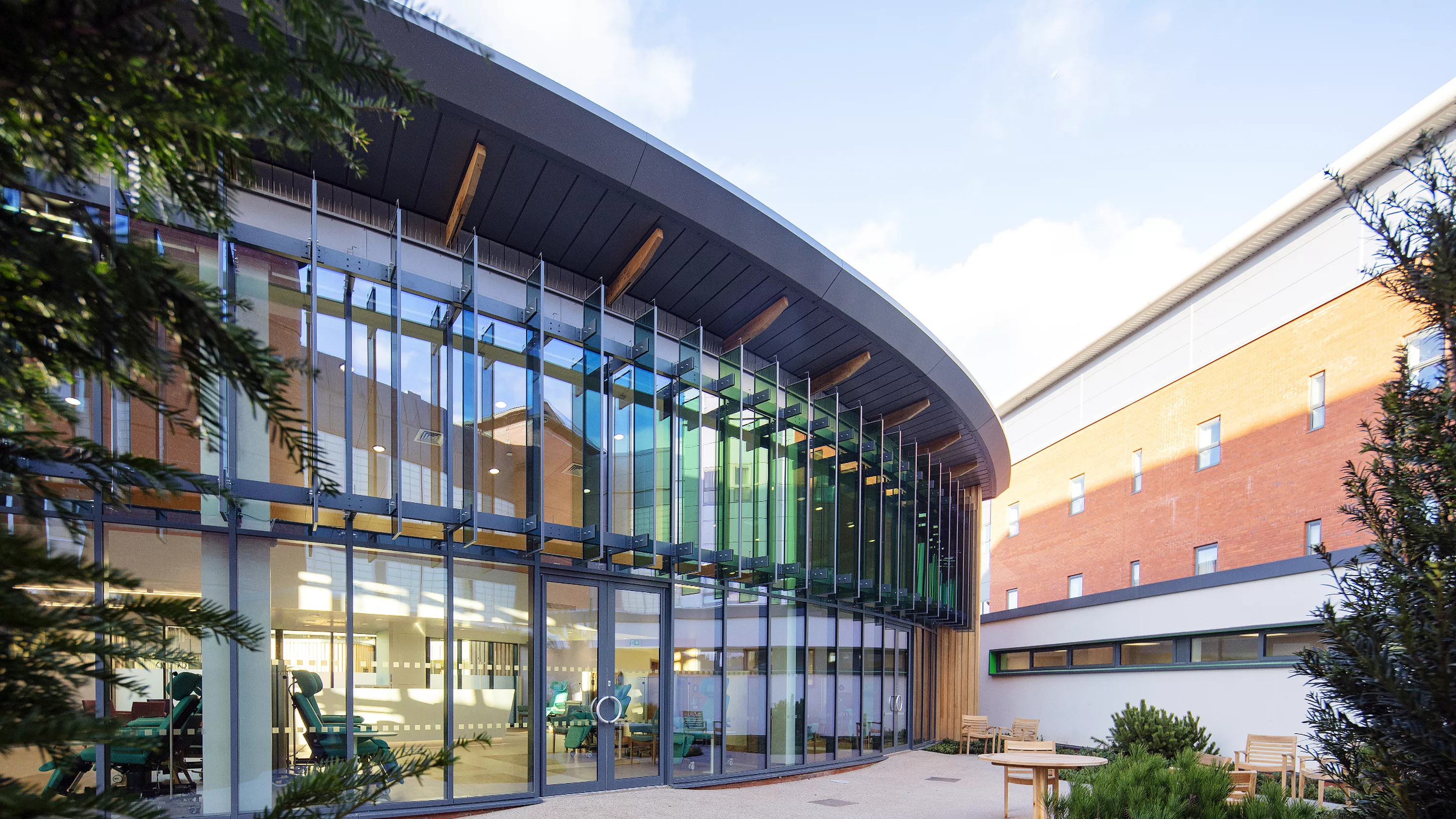 Sir Robert Ogden Macmillan Centre
We were commissioned by Macmillan Cancer Support, working with South Tees Hospitals NHS Foundation Trust to design a new cancer centre at the Friarage Hospital in Northallerton. The project was jointly funded by the Trust with support from Macmillan and Sir Robert Ogden.
The scheme brings together services for chemotherapy, haematology and cancer support into one building and provides a vastly improved environment for users and staff. It includes chemotherapy lounge, complementary therapies, treatment and consulting rooms, as well as Macmillan information and support centre plus patient support accommodation with telemedicine facilities.
Our team worked closely with stakeholders to develop design proposals for the scheme, including interiors. The new building, circular in form, surrounds and is surrounded by sensitively landscaped external areas to create a supportive and therapeutic environment for patients, carers, visitors and staff alike. All spaces within the building have views and access into these landscaped areas promoting a fluid transition from external to internal spaces both physically and visually.
Dr Angela Wood, strategic lead for cancer services and a consultant haematologist, added: "This is the start of an exceptionally exciting time for the development of cancer services at the Friarage and will help us to provide the highest quality of care possible for our patients in a dedicated environment."