Tish Murtha House Opens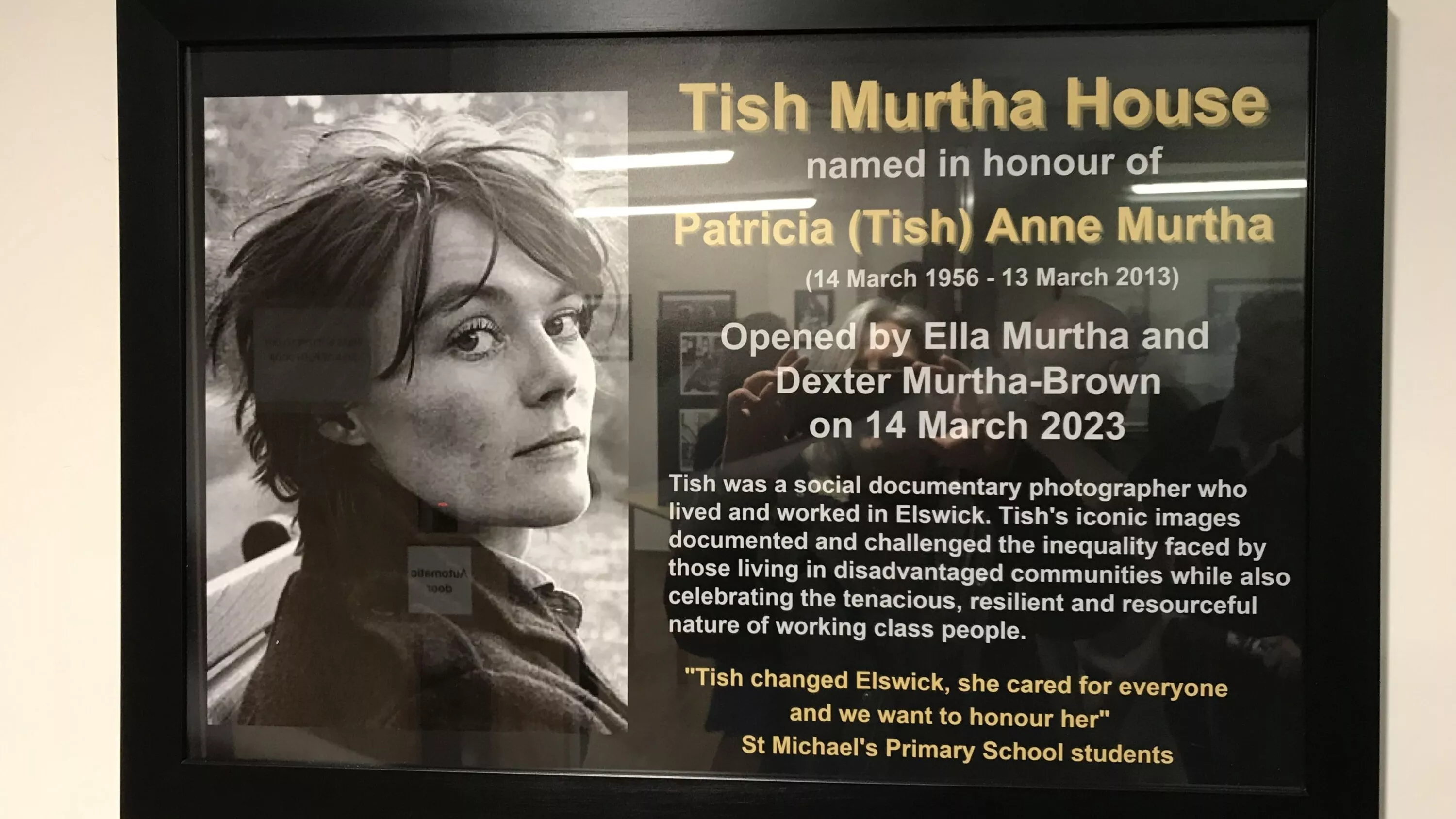 Tish Murtha House Opens
Named Tish Murtha House by school children from the local St Michael's Primary School, the new building provides one and two bedroom apartments to rent for older people in the Elswick area of Newcastle. As well as spacious modern apartment living, the facility includes communal spaces: lounges, games room and gardens. Constructed on a sloping site, the building and garden terrace enjoy expansive views over the surrounding area.
Tish grew up in South Elswick and photographed her own and other neighbourhoods in the 1970s and 80s, capturing the resourcefulness and resilience of marginalised communities living through challenging times.
Following her mother's death, Tish's daughter Ella has made it her mission to get the recognition deserved for her mother's work. Tish's powerful collection of social photography is now being shown in three exhibitions and yesterday Ella officially opened the building that bears her name. Ella said: "My Mam always wanted people to feel like their lives mattered, that wherever they came from, whoever they are, they are as important as anyone else. I'm sure she would be honoured to have her name on a building that will make such a positive difference to the lives of so many people". Read more about exhibitions of Tish's work here.
The new building has been hugely popular with local residents with most apartments let. Many of the photographs will form part of the building's artwork in time, giving residents the opportunity to talk about times gone by and reminisce. The local school will continue their association with the facility too with plans already in place for children to create an allotment at Tish Murtha House, encouraging generations to mix.
Tish Murtha House is one of a series of successful residential schemes for Newcastle City Council developed under the Annuity Lease Back Model (ALBM). The team at P+HS Architects have designed and delivered both Phase 1 and Phase 2; a total of almost 350 new affordable homes.