Nottingham Radiotherapy Centre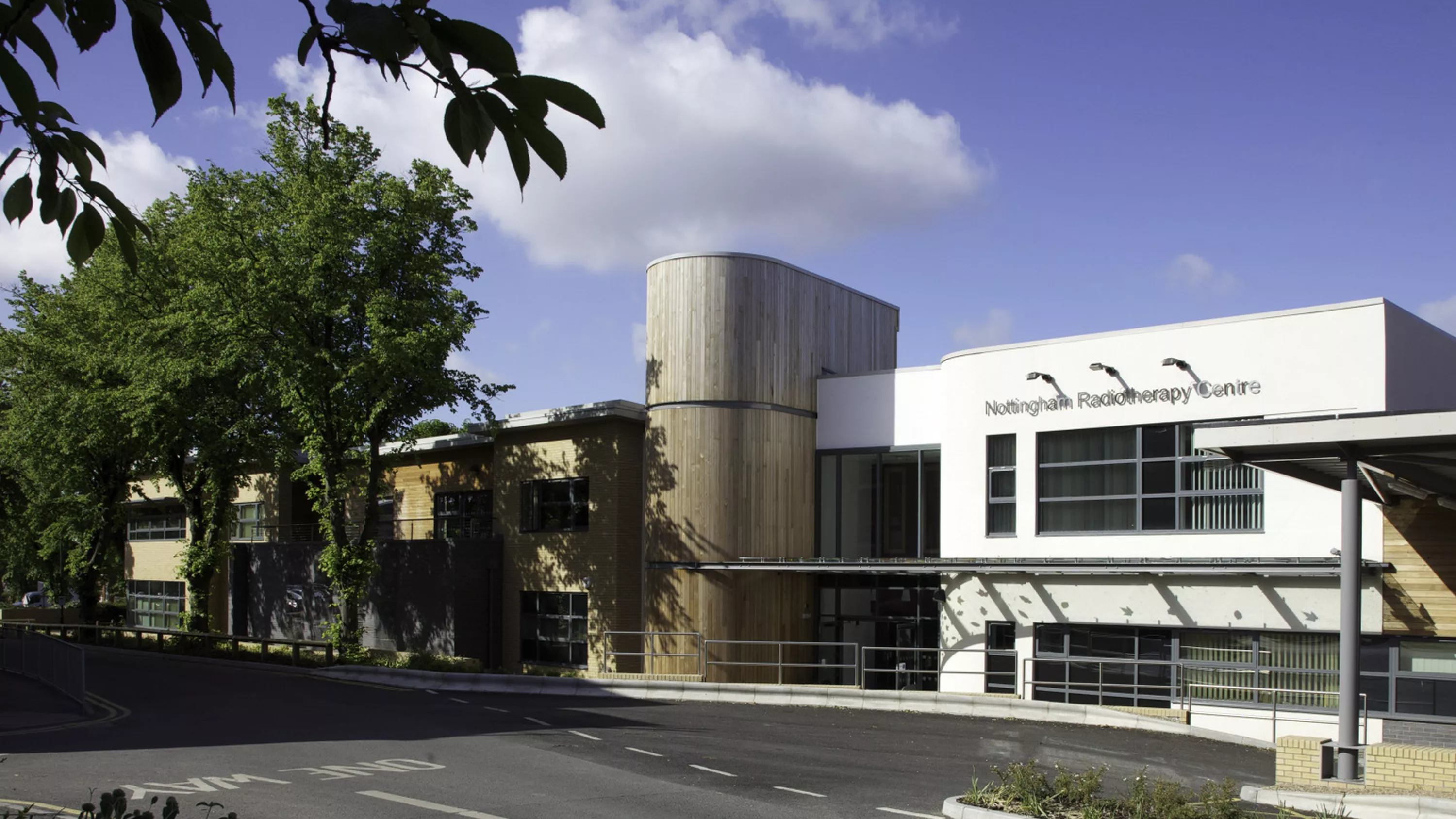 Nottingham Radiotherapy Centre
A new Radiotherapy Centre at Nottingham City Hospital increased capacity by 50% and enhanced the environment through its therapeutic design, benefiting staff and patients alike.
Our team worked closely with clinicians, patients and staff in developing design proposals for this complex building, and also provided a lead consultant role to coordinate mechanical and technical installations as part of the overall design.
The scheme provides three LINAC bunkers, one configured for paediatric use with family room and associated anaesthetic facilities, as well as CT simulators, control rooms, mould room, workshops, staff facilities and seminar rooms. There's also an outpatients' department which links directly into the existing main hospital.
"This new centre really is a wonderful facility for patients – it is a spacious and high quality radiotherapy centre where patients can receive the best possible treatment." Head of Oncology Nottingham University Hospitals
Value

£13M

Client

Nottingham University Hospitals NHS Trust

Size

3,500 sqm