Housing LIN Summit 2023 - A Festival of Ideas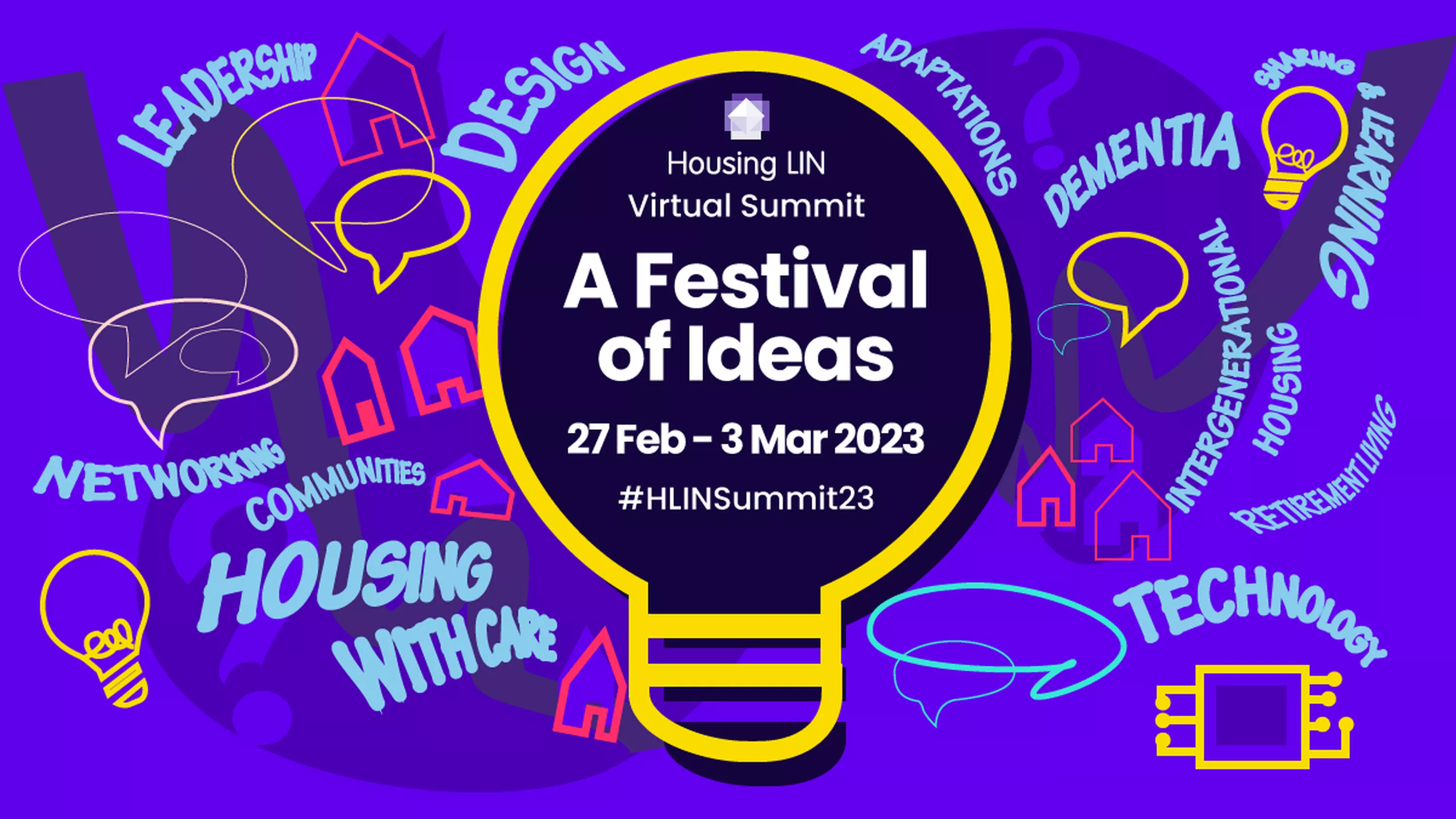 Housing LIN Summit 2023 - A Festival of Ideas
We are looking forward to the Housing LIN Summit 2023 - A Festival of Ideas next week.
The Housing Learning and Improvement Network (LIN) brings together housing, health and social care professionals in England, Wales, and Scotland to exemplify innovative housing solutions for an ageing population.
The 2023 Summit and Festival of Ideas offers ten free online sessions throughout the week from 27th February, drawing out 'the art of the possible' to inspire people planning, designing and /or developing HAPPI or TAPPI-influenced housing for our ageing population.
With calls for a National Older People's Housing Task Force and the Adult Social Care Reform White Paper promising funding to support housing transformation, this Summit has something for everyone. Hear from influential leaders, policymakers and residents to explore what makes the right conditions for inward investment opportunities to age well, live well and stay well. Oh, and watch out for P+HS Architects' Henrietta Pissarro on Tuesday 28th! she is taking part in the 'Inspiring young talent: investing in our future housing and care leaders' session at 2:30pm.
You can see the full programme for The Festival of Ideas here