P+HS Architects' Fantastic Students Do it Again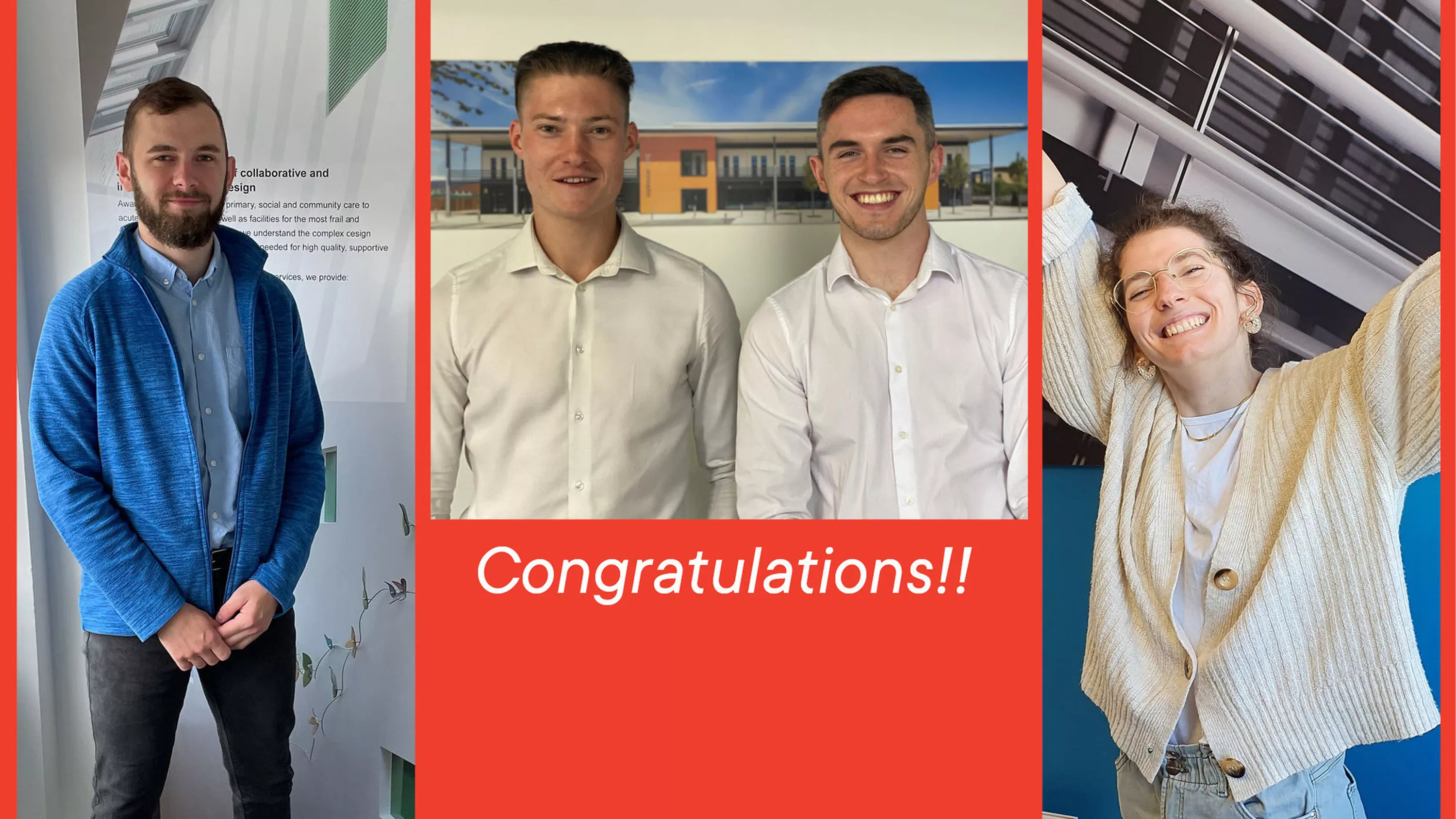 P+HS Architects' Fantastic Students Do it Again
Our fantastic students have again excelled themselves with a great set of results.
P+HS Architects have always recognised the importance of bringing new talent into the profession and support students through placements, flexible work/study arrangements and of course mentoring, so we are always delighted when our students do well. Working in a busy practice such as ours and studying at the same time is tough at the best of times; in the midst of a pandemic and without face to face guidance, this becomes even harder. So congratulations to our brilliant students who, in spite of everything, have continued to work diligently and achieve great academic results:
Dan Bertenshaw BSc (1st class Honours) Architectural Technology plus the Brian Hawksworth Prize for the Most Outstanding Placement Student AT (Dan modestly claims that this was due to the fantastic Practice that hosted his placement!)
Ben Fields HNC Building Studies with Merit
Sam Lambert HNC Building Studies with Distinction
Dariana Nistor has completed her Masters in Architecture with a Distinction and is now a Part II Architectural Assistant. She also won or was nominated for a clutch of awards:

• RIBA Dissertation Medal 2021 Nominee
• AJ Student Award 2021 Nominee (by The Architects' Journal)
• Susan Francis Special Award for Art and Architecture Winner (by AfH)
• West Yorkshire Society of Architects Prize Winner
• External Examiners' choice for Norman Culley Book Prize Winner
Commenting on the students' success, MD Chris Dennis said: "We are incredibly proud of all of our students for their commitment and dedication to learning their craft whilst working alongside colleagues and mentors across the practice. At P+HS Architects we have always believed in supporting and developing a diverse range of students and trainees and these results prove that this is certainly a worthwhile investment. I believe that there are a few of our students still awaiting their results but congratulations to all especially maintaining focus during what has been a difficult 18 months."