P+HS Attending Digital Construction Week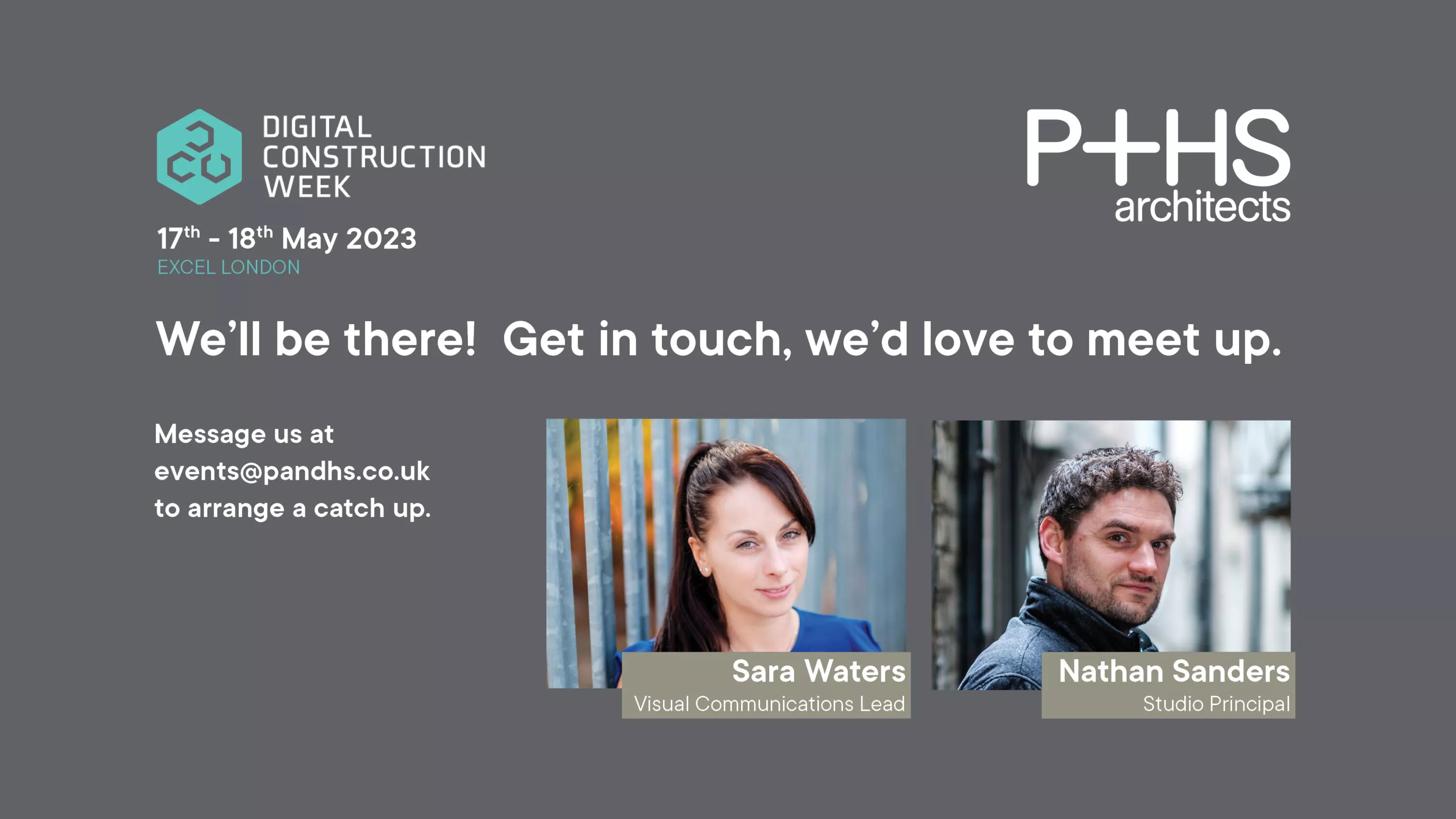 P+HS Attending Digital Construction Week
Two of P+HS Architects team are attending Digital Construction Week in London on Thursday 18th May.
The event brings together global brands and cutting-edge startups. With opportunities to learn about the latest trends in digital construction and the chance to meet the companies that are driving architecture and design, construction, engineering and operation forward, DCW is a key forum for those interested in how new technology can be used to improve projects, teams, business and the built environment.
Digital techniques are well established as part of P+HS Architects' toolkit, with BIM, AR and VR all in regular use. At Digital Construction Week 2023,P+HS Architects' Visual Communication Lead Sara Waters and Senior Architect Nathan Sanders will be looking at future trends and evaluating how we can use them to further enhance user engagement, communication and design processes for the benefit of projects, clients and stakeholders.

Nathan Said:" I'm excited to be attending DCW, I'm looking out for updates in technology covering the Metaverse, Extended reality, Digital twins, and AI. I'll also be looking for demonstrations on how automation and programming are driving forward productivity, and how Augmented Reality is being used by designers on and off site."