UKREiiF Annual Event 2023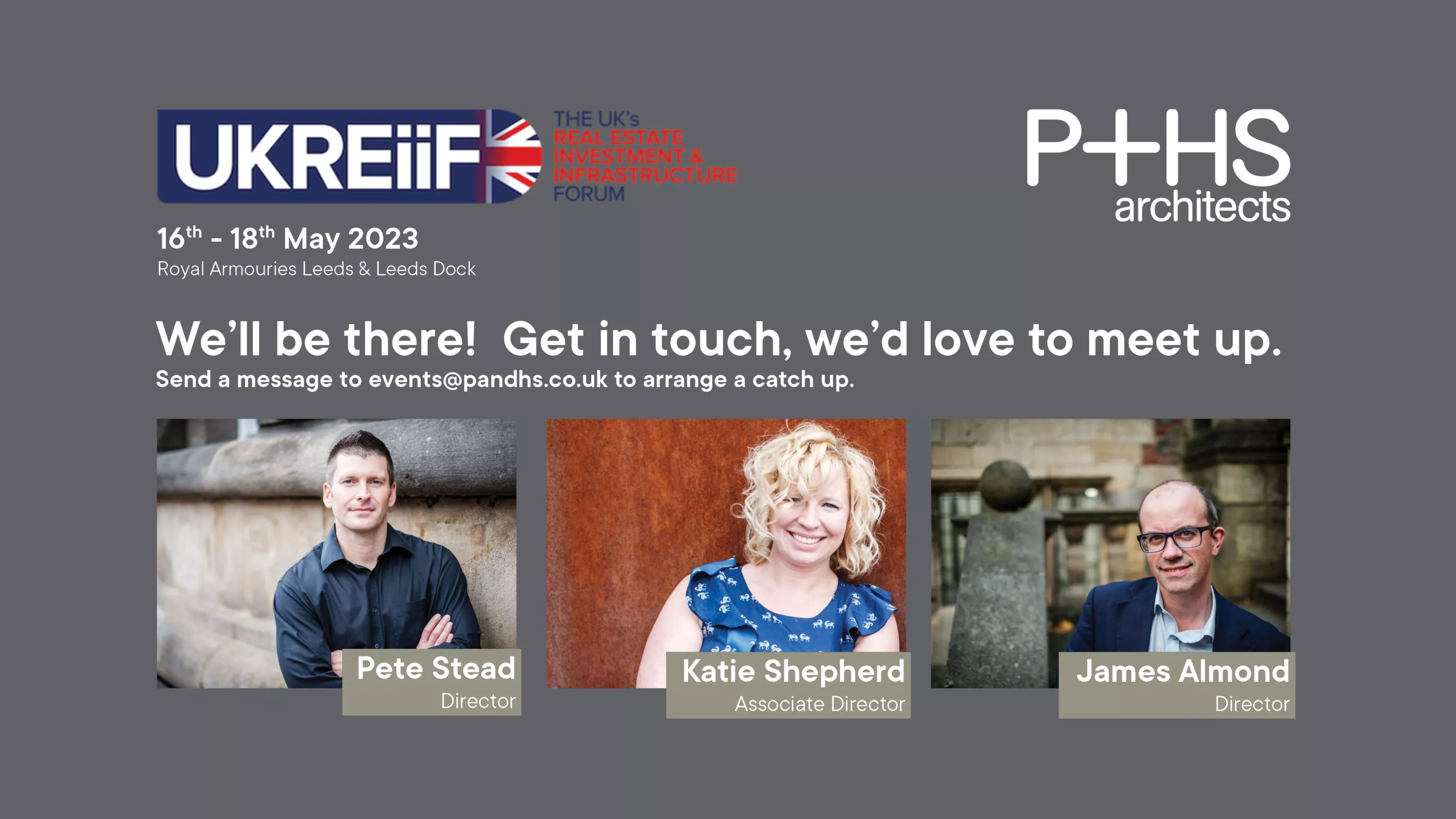 UKREiiF Annual Event 2023
The UK Real Estate Investment & Infrastructure Forum 2023 is being held in Leeds, at The Royal Armouries and we are delighted that some of our senior team are attending.
Pete Stead, Katie Shepherd, and James Almond will all be attending the event from Tuesday, 16th May to Thursday, 18th May and they'd love to hear from you if you are planning a visit. You can contact them directly or email events@pandhs.co.uk to arrange a catch up.
See the UKREiiF 2023 programme of events here.
UKREiiF connects people, places and businesses to accelerate and unlock sustainable, inclusive and transformational investment across the built environment. The three day event will bring together the key players, influencers and decision makers from the investment and real estate markets to highlight investment and development opportunities as well as providing a platform for making new connections and relationships that will drive economic growth through development and regeneration.