Buckshaw Hospital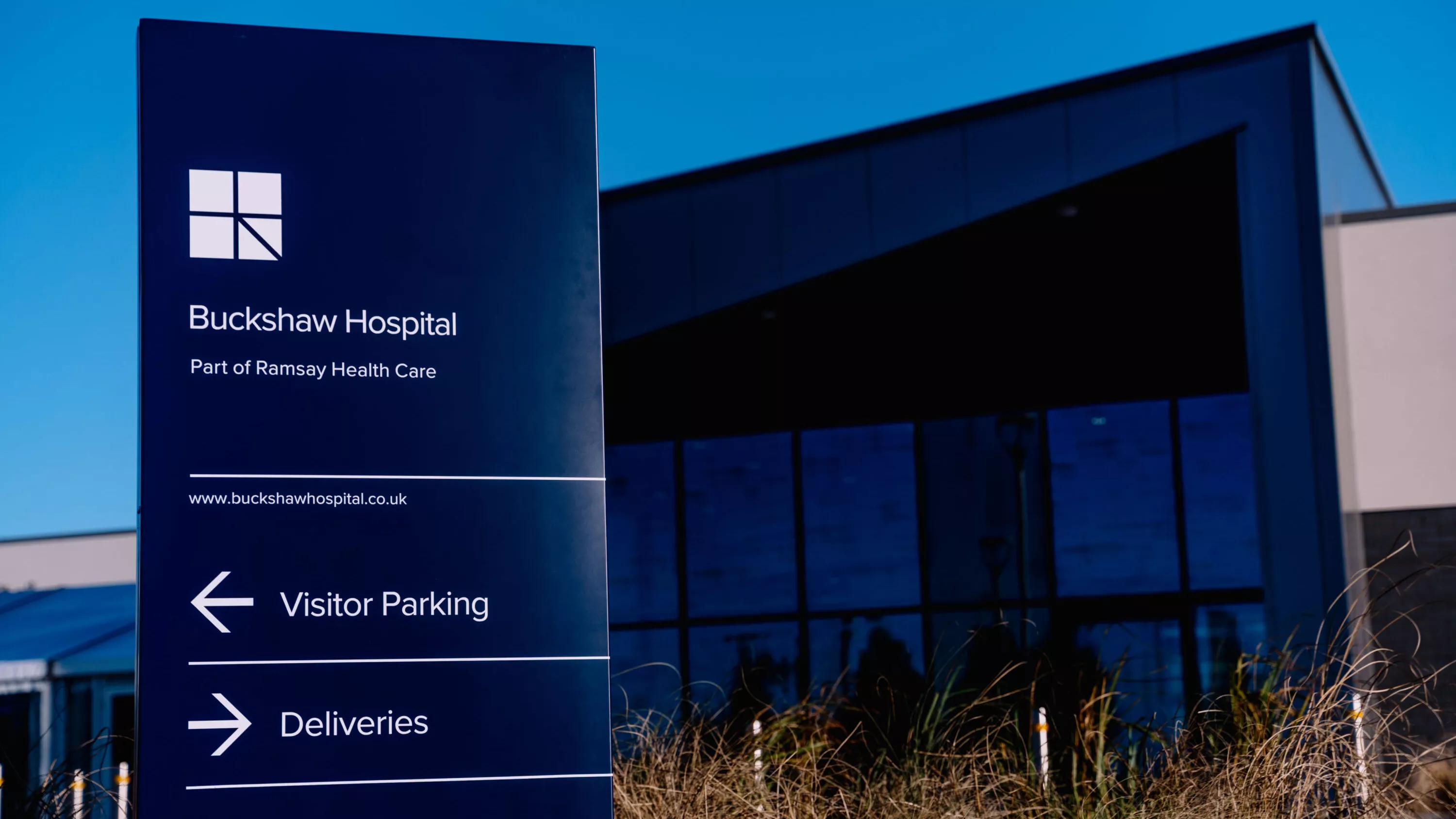 Buckshaw Hospital
Buckshaw Hospital is a new day surgery hospital developed by WW Medical Facilities for Ramsay Health UK.
The new facility includes outpatients, day case theatres and first and second stage recovery bays as well as purpose designed endoscopy and physiotherapy units. It will also provide multi-modality diagnostic services including a static MRI and CT scanner. The development has eighty car parking spaces and eight electric car charging stations.
The £8m hospital is designed for the latest technological advances and creates a high quality environment for both staff and patients. Healthcare services include diagnostics, physiotherapy, urology, endoscopy, orthopaedics, gynaecology, ENT and gastroenterology for private, insured and NHS patients.
Located at Matrix Business Park in Chorley, the new facility will work in partnership with Midlands and Lancashire Commissioning Support Unit to deliver joined up healthcare services in Preston, Chorley and the surrounding communities. The hospital will provide additional capacity for both of Ramsay's already established Fulwood Hospital and Euxton Hall Hospital, building on the excellent reputation of delivering high quality clinical care to patients in the local area.
Buckshaw Hospital is the fourth in a series of facilities designed by P+HS for Ramsay which focus on day surgery and rapid patient flows from theatre to discharge, delivering efficient clinical procedures within compact building footprints. Other schemes are located in Stafford, Stourbridge and Middlesbrough.
With thanks to Ramsay Health Care for completion photos.
Follow the link for more images of Buckshaw Hospital during the construction phase