Stourside Hospital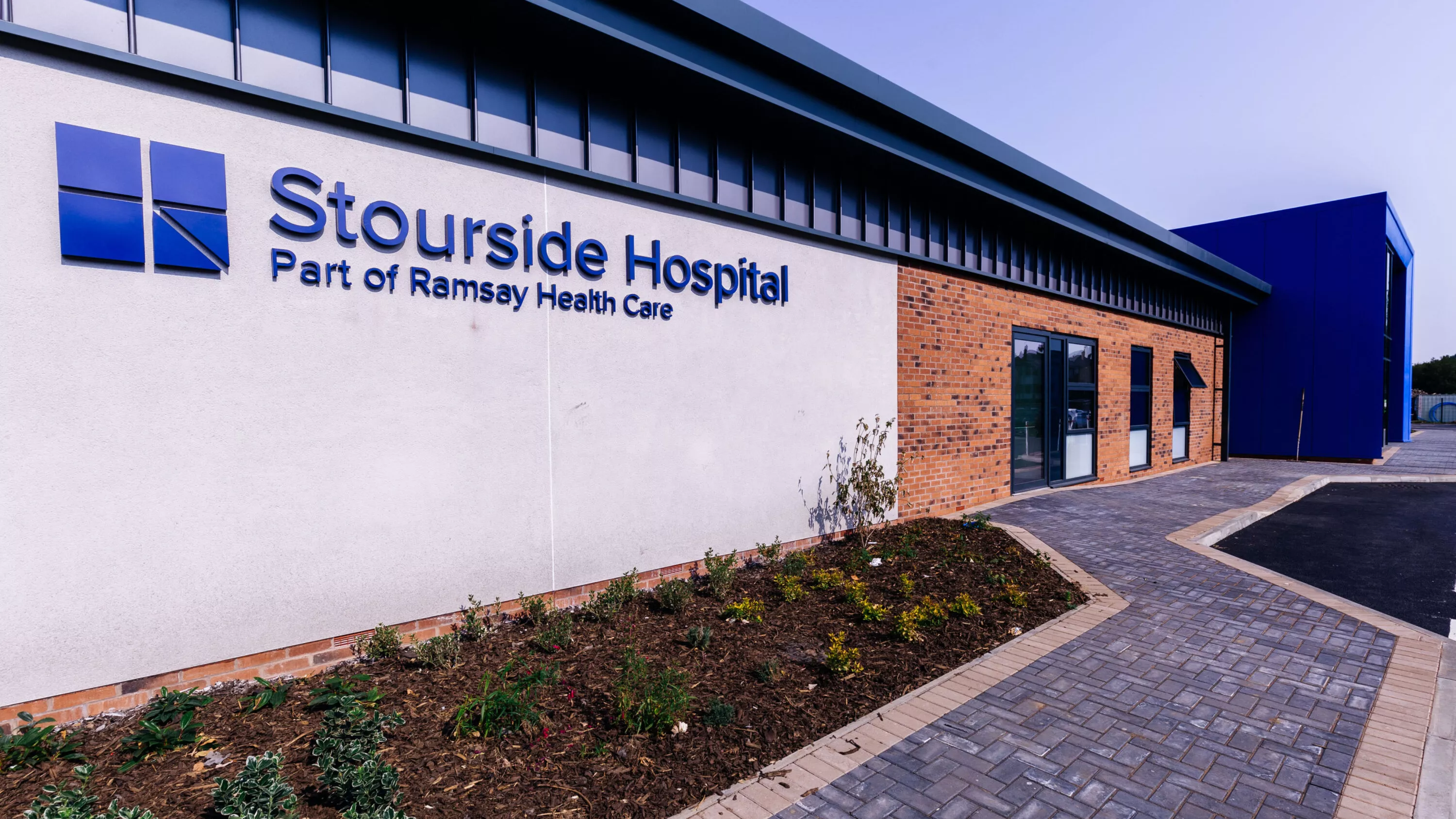 Stourside Hospital
Stourside Hospital is a single storey day surgery facility designed to provide high quality, services for private, insured and NHS patients within the local community and further afield.
This £7.5m development, the second brand new day case facility built and opened by Ramsay Health Care this year, was officially opened on 14th October 2020 by Lord David Prior, Chairman of NHS England.
The development includes:
Operating theatre with 2 recovery bays; Ambulatory Unit with 6 pods; C-Arm X-Ray for guided procedures; 7 OPD Consulting Rooms; 2 Physiotherapy Rooms; Treatment Room; Mobile MRI and CT Scanner; Patient waiting area and administrative office space; Car parking area with 73 spaces with 4 electronic charging spots. Antimicrobial copper ironmongery was installed to aid prevention of healthcare associated infections.
Stourside Hospital will provide a hub and spoke model to Ramsay's existing West Midlands Hospital in Halesowen with services including pain management, urology, general surgery and eye care. The new facility provides additional capacity within the local healthcare system, supporting the strong partnership between West Midlands Hospital and The Dudley Group NHS Foundation Trust to deliver joined up healthcare services, and offering the primary care network in Stourbridge greater access to timely clinical care for their patients.
This is the third hospital designed and delivered by P+HS Architects for Ramsay; other schemes include Tees Valley Hospital in Middlesbrough, Beacon Park Hospital in Stafford and A fourth Buckshaw Hospital, Chorley.
Follow the link for more images of Stourside Hospital during the construction phase