P+HS Architects are Attending Europe's Largest Housing Festival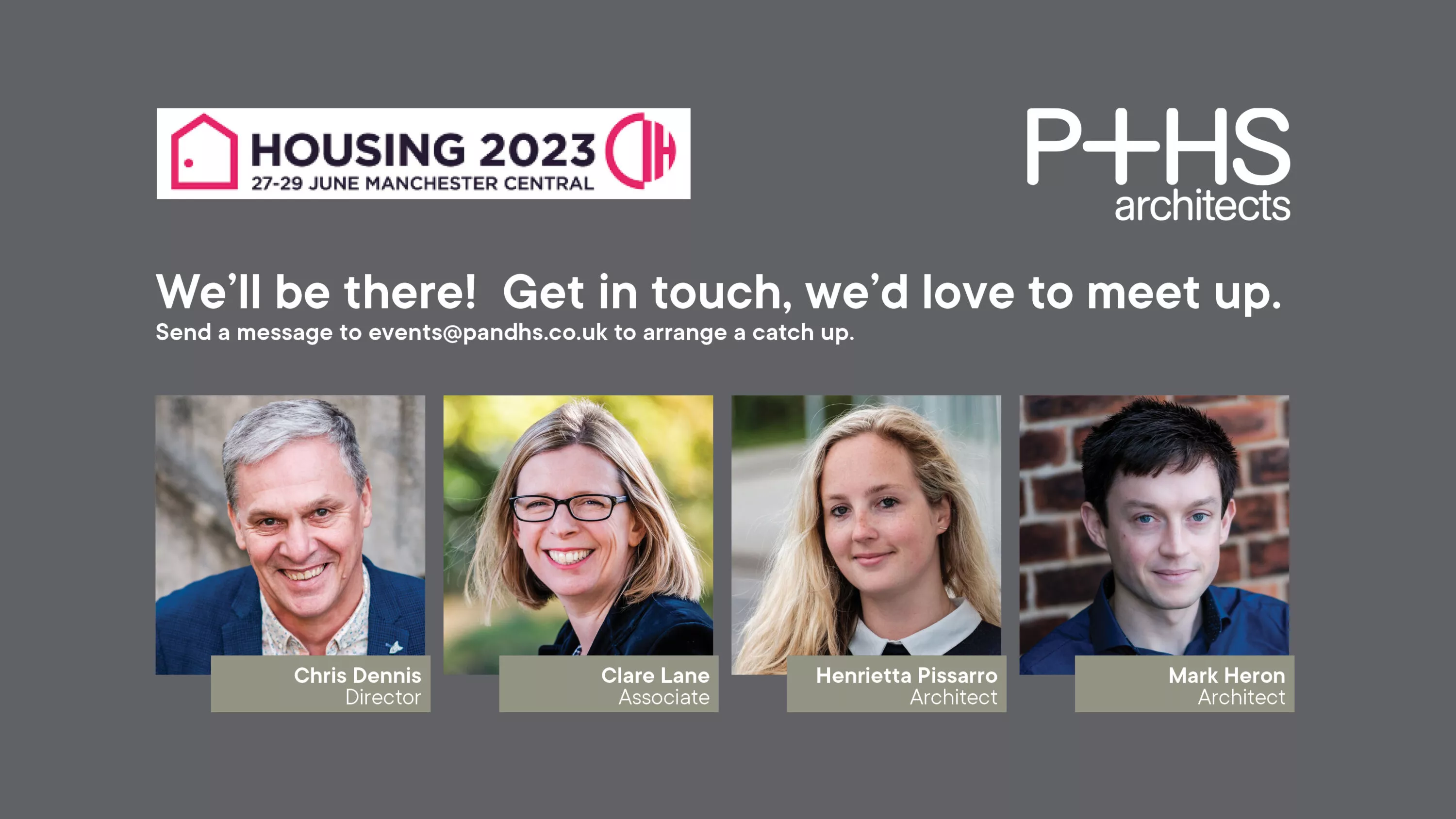 P+HS Architects are Attending Europe's Largest Housing Festival
Housing 2023 is being held in Manchester, at Manchester Central and we are delighted that some of our residential forum are attending.

Chris Dennis, Clare Lane, Henrietta Pissarro and Mark Heron will all be attending the event on Wednesday, 28th June and they'd love to hear from you. If you are planning a visit, you can contact them directly or email events@pandhs.co.uk to arrange a catch up.
See the Housing 2023 programme of events here.
Housing 2023 will provide the collaboration, best practice learning and conversations needed to work together to achieve as a sector for our communities.
Tenant engagement, governance, risk, tenant voice, changing and re-setting business plans, the importance of social care, health and housing integration, professionalism, reputation, the cost of living crisis and quality are just a few of the topics you can expect to see discussed this year.